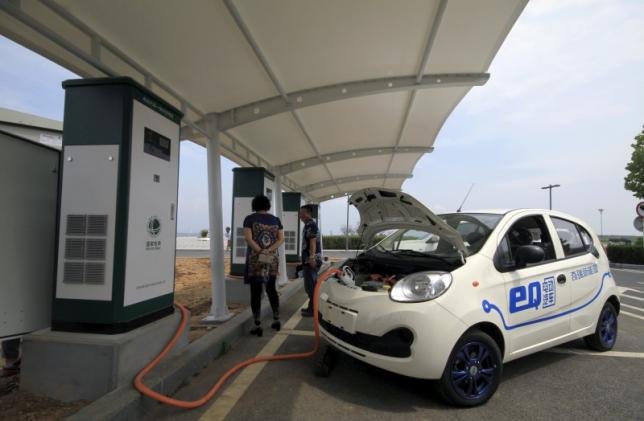 Egypt's President Abdel al-Sisi met with Minister of State for Military Production Mohamed al-Assar on October, where Assar presented results of the visit to China which saw the signing of a partnership agreement with Beijing to manufacture electric cars in Egypt and transfer Chinese technology to Cairo.
According to the Spokesperson for the President Bassam Rady, Assar explained that the Egyptian-Chinese partnership agreement contained the joint manufacturing of 2,000 buses within four years, followed by other stages of joint manufacturing for other types of electric vehicles in partnership with Egypt's Military Factory 200.
Sisi urged to continue the ministry's efforts to localize Egypt's transportation industry in cooperation with major international companies, and localize all steps of production from component assembly to manufacturing.
The president further stressed that the ministry must apply modern technologies, and commit to the technical specifications of manufacturing to add value to the Egyptian economy and national industry.
Assar said that the second stage will be allocated for manufacturing huge buses with a total capacity of 180 passengers.
In China, Assar discussed establishing a project for producing solar panels in Egypt, in cooperation with international companies, which will transfer the latest technologies in manufacturing solar panels.
Assar along with Trade and Industry Minister Amr Nassar in September witnessed the signing ceremony of a partnership agreement with China for the joint manufacturing of electric vehicles in Egypt.
The agreement was signed on the Egyptian side by two representatives of the Military Factory 200 and the Emot Design and Consultancy Company. The partnership agreement with the Chinese side included the joint manufacturing of 2,000 buses in four years with the proportion of the Egyptian component at 45 percent.
The meeting also discussed the ministry's efforts to provide the armed forces with military equipment through the ministry's different companies, the results of visits to the United Arab Emirates and Belarus, and ways of enhancing joint cooperation in several fields.
Edited translation from Al-Masry Al-Youm