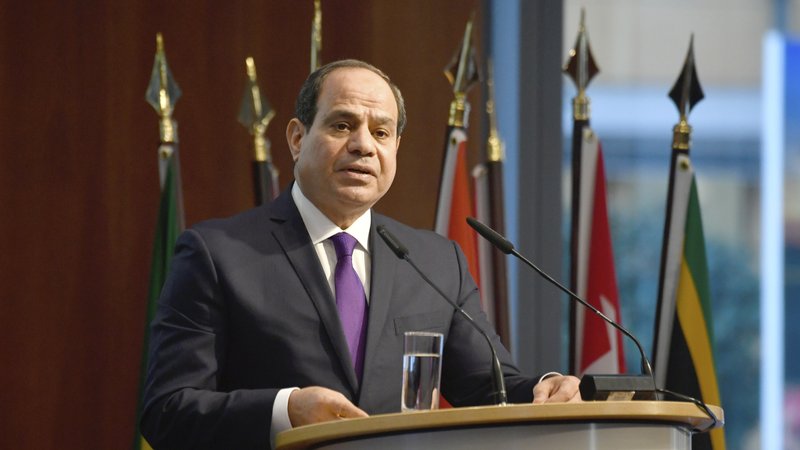 Egyptian President Abdel Fattah al-Sisi on Tuesday said that the June 30 Revolution was a glorious historical event that will remain alive in the memory of all generations, with its principles of pride, dignity, patriotism and the preservation of Egypt's original identity from being hijacked.
"On the seventh anniversary of our glorious revolution, I stress that we are a nation that made history, and that still makes it in various fields, inspiring humanity with what it achieves," the President wrote on his official Facebook page.
"I renew my promise to proceed with our honorable battle […] and to confront internal and external challenges with the same determination and insistence," he added.
For her part, First Lady of Egypt Entissar al-Sisi said that the June 30 Revolution represents a unique example in the history of popular revolutions.
She wrote on her official Facebook page: "The Egyptian people declared their free will and all national institutions responded to it in a historical scene that will remain a bright and eternal sign in our national history."
Egyptians celebrated the seventh anniversary of the June 30 Revolution on Tuesday. Citizens took to the streets in different governorates, carrying flags and chanting national songs to celebrate the anniversary of the revolution.
Edited translation from Al-Masry Al-Youm