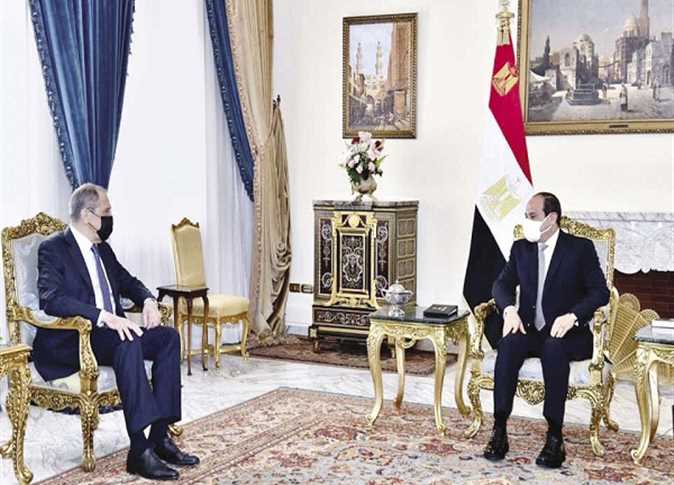 Egyptian President Abdel Fattah al-Sisi met with Russia's Foreign Minister Sergey Lavrov on Monday to discuss the resumption of Russian flights to Egypt, the Dabaa nuclear power plant project, and new developments on the Grand Ethiopian Renaissance Dam (GERD) crisis.
Russia did not provide a specific answer as to when direct flights may resume from Moscow to cities along Egypt's Red Sea. Flights have been suspended since 2015, but recent airport inspections conducted by Russia have hinted at a possible resumption.
During the meeting, which was also attended by Egyptian Foreign Minister Sameh Shoukry, Sisi affirmed Egypt's commitment to reaching a solution and avoiding unilateral action on the GERD crisis, which he called a national security issue.
Lavrov also affirmed his country's desire to solve the crisis without unilateral measures, as well as Russia's appreciation for Egypt as a pillar of stability and security in the Middle East and Africa region.
The meeting also discussed military cooperation between Egypt and Russia, including mechanisms for joint efforts against terrorism.
Egypt affirmed its keenness to enhance bilateral relations with Russia, as well as its desire to restore and maintain security in countries that are affected by conflict.
Sisi noted the Egyptian efforts to support Libya's new interim government, stressing the need to evacuate from Libya foreign mercenaries to help stabilize the country in time for its December elections.