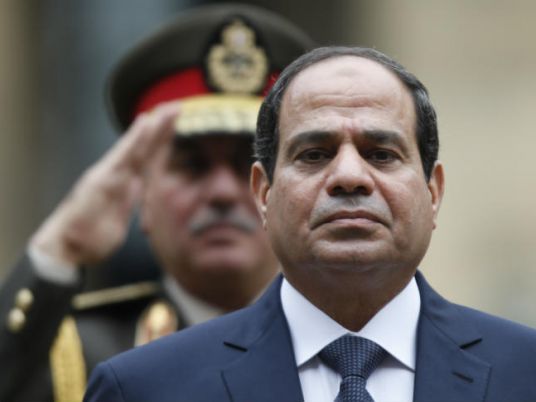 President Abdel Fattah al-Sisi's statements throughout 2015 had always been up for grabs by social network users, with phrases included becoming highly popular among thousands of followers on Facebook and Twitter who met them with both sarcasm and praise.
Al-Masry Al-Youm lists the president's most catchy terms this year based on social network popularity.
1-"A doctor for philosophers"
During his meeting with the Egyptian community in Germany in June, Sisi described himself as a gifted "doctor" sought for advice by "world leaders, politicians…and the greatest philosophers" to prescribe a treatment for any kind of problem.
His remarks prompted a Twitter hashtag than gained 49,000 followers, describing him as "the doctor for philosophers".
2- "Egypt will not forsake its brothers in the Gulf"
As Saudi-led airstrikes against Houthi militants in Yemen took off in May, Sisi delivered a message to the nation, stressing that Egypt "will not forsake its brothers in the Gulf". A Twitter hashtag on the remarks briefly stood on top with 3,674 users, mainly from the Gulf region.
3- "This is inappropriate"
That was one of Sisi's most mocked phrases. It came during his speech at a military seminar in November where he expressed discontent with media criticism of the presidency's attention to violent rainstorms that hit the coastal province of Alexandria. It was followed by 19,578 Twitter users.
4- "Long Live Egypt"
One of the most popular phrases that closed some of Sisi's speeches, including the one he made before the United Nations General Assembly in September 2014, turning into a euphoric mantra among his loyalists and a hashtag followed with 17,102 users.
Edited translation from Al-Masry Al-Youm