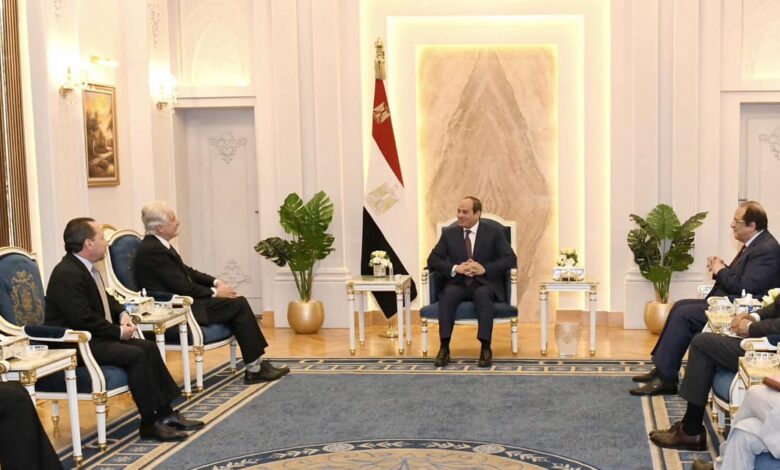 Egyptian President Abdel Fattah al-Sisi met on Monday with Director of the US Central Intelligence Agency William Burns.
The Egyptian President affirmed the strength of the Egyptian-American relations and the importance that Egypt attaches to strengthening the firm cooperation between the two countries in various fields.
This is especially evident at the security and intelligence levels.
This is also to support efforts to restore stability in the Middle East in light of the challenges it is witnessing.
The meeting in Cairo came hours after Sisi spoke about the catastrophe that the US government is facing, as it faces the danger of defaulting on government debts.
During the 71st Police Day celebrations at the Police Academy, the Egyptian President said, "We are part of the global economy, and we must withstand the conditions we are going through."
He stressed that the world's largest economies are suffering and are affected by a global crisis heading into recession.
"Without mentioning the names of specific countries because we do not like to upset anyone. You never hear on the media that in one of the largest economies in the world there ie great potential of them defaulting on paying its debts. This is the truth, but we will not say names so no one is upset with us."
The United States of America, the world's largest economy, is facing the risk of defaulting on government debt, which has prompted it to announce extraordinary measures to help reduce the amount of outstanding debt subject to the current ceiling of US$ 31.4 trillion.