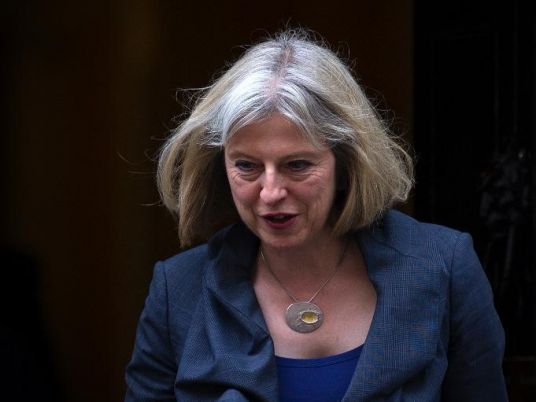 Egypt's President Abdel Fattah al-Sisi discussed the current suspension of UK flights to Sharm el-Sheikh with British prime minister Theresa May in a phone call on Wednesday.
According to a British Embassy in Cairo press release, Sisi called Prime Minister Theresa May to wish her success in her new role and spoke with her about "opening a new chapter in in bilateral relations" and strengthening co-operation across a range of areas.
Regarding the currently halted UK flights to Sharm el-Sheikh, May said she recognised the economic effects of the suspension, given the importance of the tourism industry to Egypt's economy and praised the Egyptian government's ongoing efforts to improve security at Sharm el-Sheikh Airport.
Egypt's tourism industry is struggling to rebound after years of political turmoil and a series of incidents targeting the country's most vital source of foreign currency.
British and Russian governments banned their airlines from flying to Sharm al-Sheikh, a popular tourist destination, because of concerns about security at the local airport after a Russian passenger jet crashed in October 2015 over the Sinai killing all 224 people on board.
Russia maintains that the crash was due to a "terrorist attack," while Egypt says that evidence is still lacking as to the cause of the crash.
Since the plane crash, Russia among other western countries have sent delegations to inspect security measures in Egyptian airports, which Egyptian officials continued to describe as in line with "international standards".
Prime Minister May also noted that the UK is the largest foreign direct investor in Egypt and said the UK would do everything possible to support expansion of the Egyptian economy and further investment.
Egypt is currently in talks with the International Monetary Fund (IMF) over a loan request of $12 billion over three years to help plug a funding gap.
Egypt has been scrambling to collect money as it faces a shortage in foreign currency due to pressures on its foreign reserves after years of political turmoil, triggered by the 2011 Uprising that toppled former president Hosni Mubarak, halved the country's foreign reserves and scared away tourists and investors.