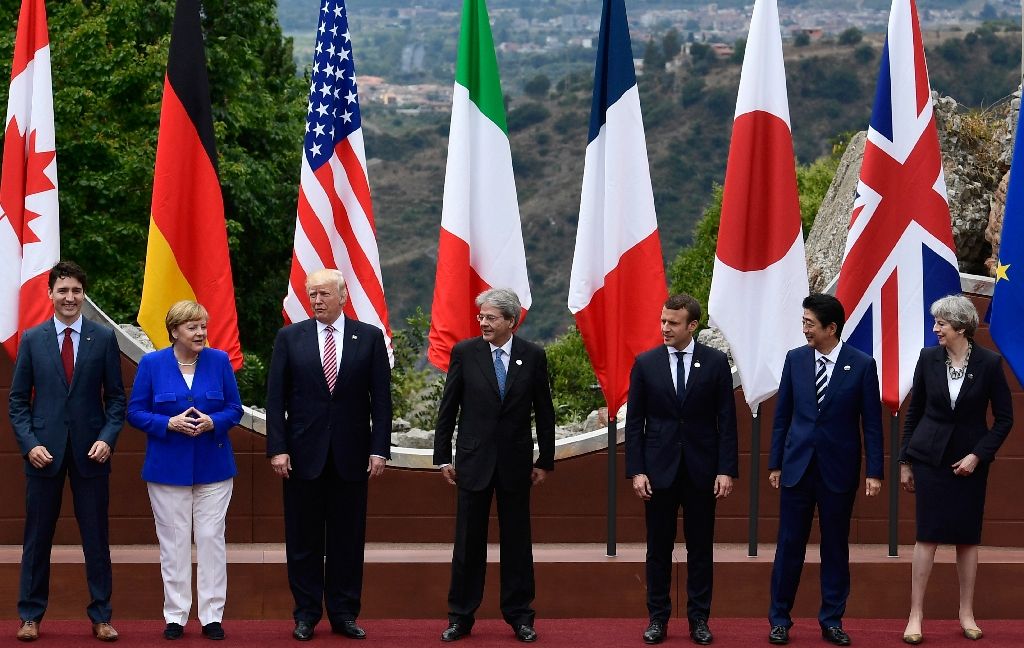 President Abdel Fattah al-Sisi will participate in the G7 Summit scheduled to be held August 25–27, 2019, in Biarritz, Nouvelle-Aquitaine, France.
France took over the presidency of the G7 this year, replacing 2018 president Canada. The group will be presided over by the US next year.
The G7 is an informal bloc comprised of industrialized democracies, namely Canada, France, Germany, Italy, Japan, the United Kingdom, and the United States. They meet annually to discuss issues such as global economic and political governance. Like the G20, the G7 does not have a permanent secretariat or legal status and features the participation of ministers, central bank governors and heads of states of major industrialized economies, with member states accounting for 10 percent of the world's population and 46 percent of the global GDP.
The presiding country may decide at summits to invite some non-member countries or international organizations. In 2017, Italy invited five African countries to attend the Turin Summit, namely: Niger, Ethiopia, Kenya, Nigeria and Tunisia.
The purpose of the meetings of the G7 is to exchange views on various issues chosen by the presidency of the group. Preparations and coordination for meetings of central bank governors and the ministers of finance take place through their deputies. The group can be considered a center for decisions made by international organizations, including the International Organization for Economic Cooperation and Development.
Egypt will have a great role during this summit, as it presides over the African Union, which is a topic of main concern for France this year.
Egypt can take advantage of the opportunities presented by the summit by offering proposals and deals during the meetings, especially in light of the convergence of Egyptian and French interests regarding many African issues.
The G7 was born after the 1973 oil crisis and the emergence of the idea of ​​floating currencies against the dollar upon a meeting between the finance ministers of France, US, Britain and Germany at the White House Library in Washington to discuss the impact of domestic currency floating against the dollar.
In 1975, the heads of state and government of the six leading industrial countries met for the first time to discuss the global economy at the Chateau de Rambouillet upon the invitation of French President Valery Giscard d'Estaing. This meeting evolved later into the G7.
Edited translation from Al-Masry Al-Youm