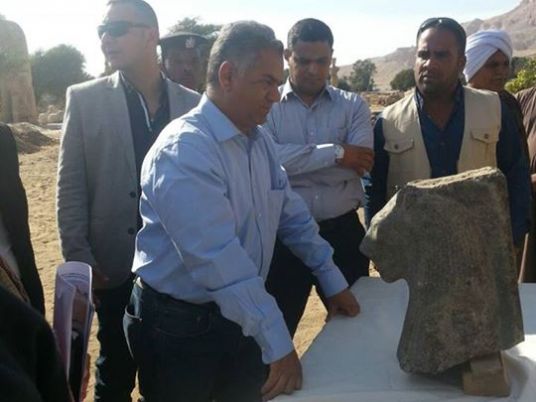 Antiquities Minister Mamdouh al-Damaty said six archaeological tombs dating back to the 26th ancient Egyptian dynasty were discovered near the Aga Khan Mausoleum in Aswan.
The tombs contained stone and wooden coffins, mummies, statues of faience representing the four sons of Horus, amulets and small wooden statues of Horus.
"This is the first time tombs of the late dynasty are discovered in this area," Damaty said.
Nasr Salama, director of artifacts for Aswan and Nubia, said that most tombs have a set of 30 steps that leads to the entrance. "They are divided into three or four rooms that have no inscriptions," he said, pointing out that this style is completely different from other tombs in the area. Most are carved into the mountain, while these are carved into a plateau.
Edited translation from Al-Masry Al-Youm