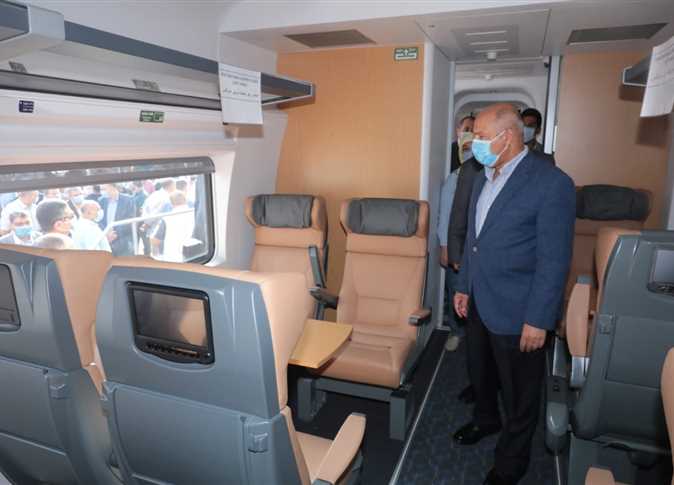 Egyptian Minister of Transport Kamel Al-Wazir on Sunday announced that six high-speed trains contracted with Spanish company TALGO are expected to arrive in July.
During his inspection tour at the Kom Abu Radi workshops to follow up the developmental procedures for overhauling the railway system, Wazir added that the ministry is carrying out development work on 925 third class vehicles under political leadership orders for comprehensive development of the railway system and the passenger car fleet.
The Ministry of Transport back in 2019 signed a 157 euro million purchase and supply contract for six new air-conditioned railway trains manufactured by the Spanish company TALGO.
The European Bank for Reconstruction and Development (EBRD) participated in funding the contract.
These Spanish trains will provide higher standard of comfort and safety for passengers by equipping every chair with video screens to display movies, and providing chairs for people with special needs and central screens in the second-class vehicles.