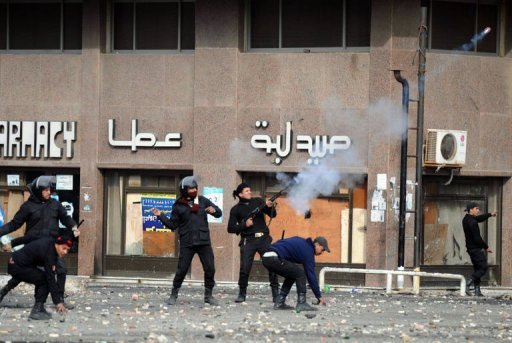 Sixteen policemen have been killed and 1,684 were injured in encounters with anti-regime protesters and felons since 6 January, according to a statement by Ministry of Interior Mohamed Ibrahim.
Clashes with protesters have injured 971 officers since January, while the remaining 713 were wounded during other police operations.
Nearly 70 people have been killed in violence between security forces and anti-regime demonstrators since January. Investigations are underway to decide the police's role in the killings.
Ibrahim is scheduled to be interrogated by prosecutors on 17 March along with other aides over the death of at least 42 protesters in Port Said in January.
Those deaths occurred in violent clashes triggered by the Port Said Criminal Court sentencing 21 residents of the merchant city to death over their involvement in the 2012 Port Said Stadium massacre, which left 72 dead.
Several police departments and security camps have staged strikes demanding Ibrahim's removal and better arms to defend themselves from protesters' assaults.
Ibrahim said in a press conference Sunday that policemen have been working under severe pressure and have been unable to respond to assaults.