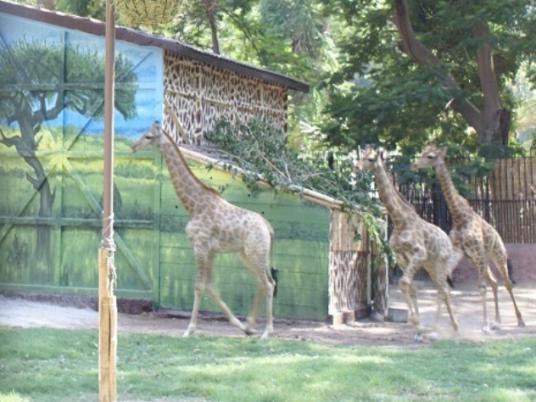 The Ministries of Environment and Agriculture have agreed to build a plant to produce electricity from solar energy and another to generate biogas from waste at the Giza Zoo under the umbrella of a national project for the development of zoos and the restoration of their civilian and historical features.
Sources told al-Borsa news that officials from the Ministry of Environment visited the Giza Zoo to choose the best site for the construction of the biogas plant and settled on a site near the place where animals give birth, because the site needs heating.
The sources pointed out that the planned biogas plant produces 100 cubic meters of fuel per day, but the amount of fuel produced will depend on the amount of waste produced by animals. The cost of the plant will range between LE300,000 and LE400,000, to be funded by the Ministry of Environment.
A solar power plant will also be established to light a number of areas in the zoo as part of the National Project for Solar Cell Systems.
These measures are aimed at improving and developing the zoo so that it can compete in the international classification of zoos.
The sources explained that the Giza Zoo infrastructure is being modernized, including its roads as well as its restaurants, rest houses and toilets.
The Giza Zoo covers an area of ​​about 80 acres and is one of the largest parks in the world, with its main gate facing al-Nahda Square and Cairo University.
It includes rare animals, birds and reptiles. Its number of visitors is estimated to be about four million annually.