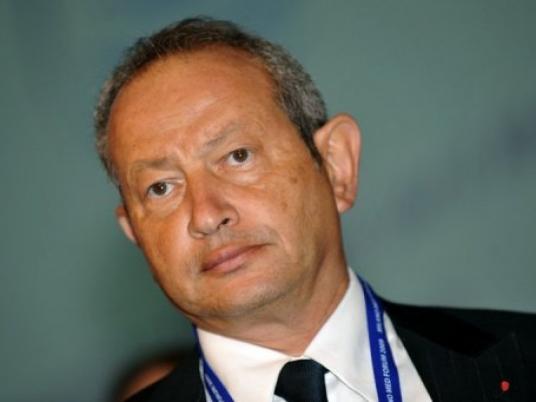 Business tycoon Naguib Sawiris said some in Egypt have seen the 2011 revolution as a "license for chaos," during a telephone interview with al-Tahrir satellite channel on Sunday.
Egypt has been living amidst unstructured chaos for three years, Sawiris claimed, something that has hindered investments and economic development.
Sawiris accused hardcore football fan groups, the Ultras, of getting involved in politics. That will require government officials to deal with the Ultras with "wisdom," he said without elaborating.
The famous tycoon also condemned some political group's opposition to a proposed law which would protect government officials if their decisions were deemed to be made in "good faith."
"The law ends the theory of the 'trembling hands' within government," Sawiris argued, which would allow officials' to make decisive decisions in Egypt's interests.
The Coptic businessman also announced he will be donating money for the restoration of both churches and mosques, part of an initiative by The House of the Family initiative under the auspices of Al-Azhar Grand Sheikh Ahmed al-Tayyeb.
Edited translation from Al-Masry Al-Youm