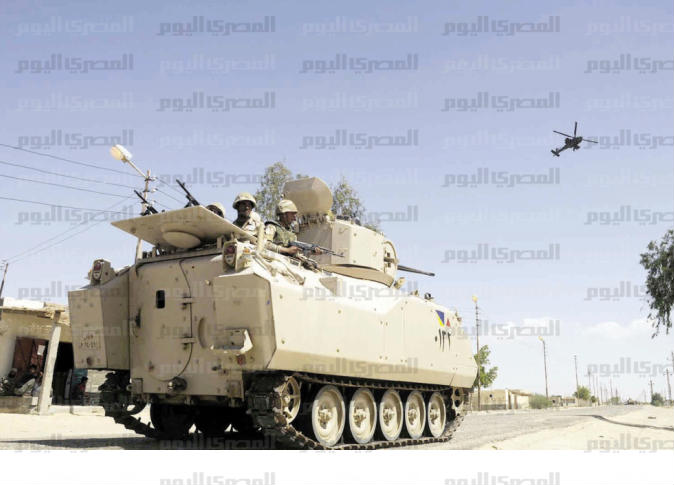 Eight suspected militants were killed in confrontations with security forces in North Sinai's city of al-Arish on Thursday, military sources said.
The sources, who preferred to remain anonymous, told Aswat Masriya that military forces tracked a "cell" of the Ansar Bayt al-Maqdis militant group after receiving intelligence that it was implicated in a "terrorist operation" targeting military forces in central Sinai.
Two more suspected militants were injured in Thursday's confrontations, the sources added.
Militancy inside Egypt has seen a significant rise since July 2013, with the military ouster of Islamist President Mohamed Mursi, following mass protests against his rule. Most attacks occur in North Sinai and target security forces.
Earlier this week, the armed forces announced that security operations have left a total of 725 suspected militants killed between late October and late April.
The Sinai-based Ansar is Egypt's most active militant group. It has claimed responsibility for numerous attacks on Egyptian security forces.
In November 2014, Ansar pledged allegiance to the leader of the Islamic State fighters in Iraq and Syria, after Islamic State fighters gained control over large areas of Iraq and Syria over the summer of 2014. The group then changed its name to 'Sinai Province'.