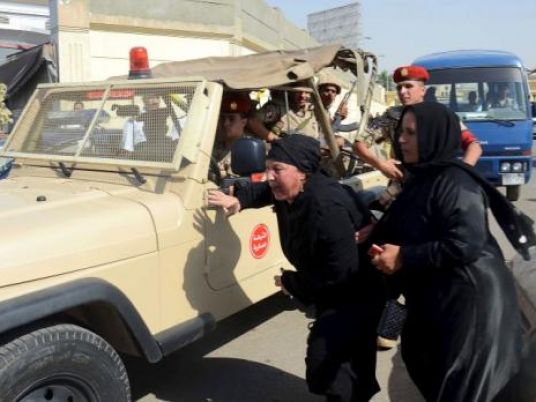 A military officer was killed in North Sinia's Rafah city during an attack on a security checkpoint on Wednesday, medical and security sources said.
Armed assailants carried out the attack, security sources told Aswat Masriya. Security personnel at the checkpoint fired at the attackers but the exchange left a military officer dead.
Medical sources said he sustained a gunshot wound to the head.
This attack comes after two separate blasts targeting security personnel in al-Arish, North Sinai yesterday left three dead, including a suicide bomber.
Militancy inside Egypt has seen a significant rise since July 2013, with most attacks targeting security forces in North Sinai.
In an intensified campaign to fight the militancy, the Armed Forces said on Sunday that 70 individuals, whom it described as "terrorists" were killed in operations carried out in the north of the Sinai peninsula, in the first week of March alone.
The armed forces had earlier said 173 militants were killed in operations in February.
Today and yesterday's attacks come ahead of a major investment conference Egypt is organizing at the end of the week.
Egypt hopes that the conference will bring investments needed to revamp its economy, which has been hit hard by four years of political instability.
The conference which will run from 13 to 15 March, will be held in South Sinai's Sharm el-Sheikh city.