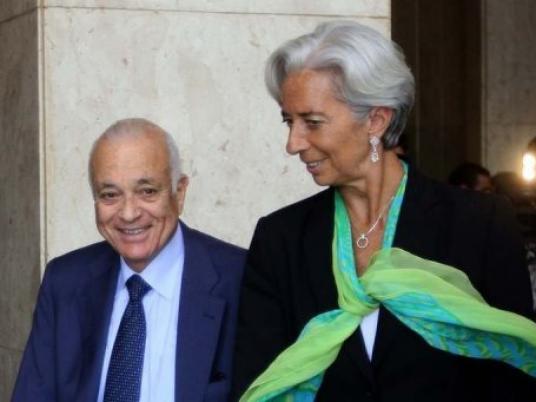 An unnamed government official said Thursday that the International Monetary Fund is not satisfied with Egypt's amended economic and social reform program submitted last week, according to privately owned daily Youm7's website.
The news raises fears of further stalls to negotiations over a US$4.8 billion loan the country desperately needs to stave off financial ruin.
The anonymous Finance Ministry official said the IMF said the reform program, which calls for new taxes on luxury consumer goods and the lifting of some subsidies, does not do enough to boost revenues or promote growth as the nation's budget deficit continues to grow.
So far, officials have not publically confirmed whether the leaked information is true.
The IMF's comments should come as no surprise, said the source, since the country is embroiled in ongoing political and social turmoil.
The worst case scenario would be scrapping the plan a second time, the official said. The government had attempted to adopt a more severe version of the reforms last year that involved a wider swath of consumer tax hikes. But public outcry forced officials to backtrack and amend its original blueprint.
The official also pointed out that the new program does not have widespread public and political support, another must from the IMF.
Furthermore, he said the IMF has not confirmed when it will visit Cairo, despite claims from authorities that a delegation is scheduled to arrive within weeks.
Prime Minister Hesham Qandil said the government plans to decrease Egypt's budget deficit, but can only do so through the implementation of reforms.
Edited translation from Al-Masry Al-Youm