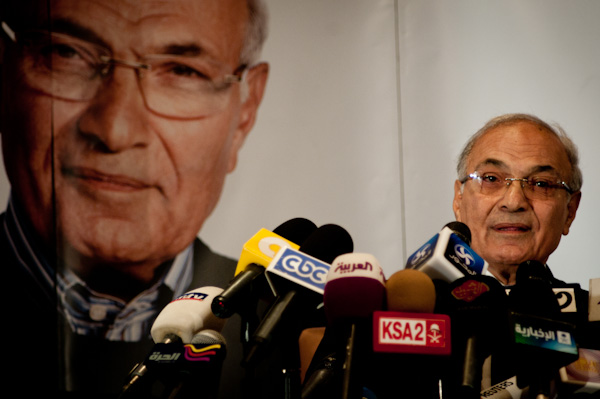 Public Prosecutor Hesham Barakat has ordered removing name of Ahmed Shafiq, former presidential hopeful, from fugitive watchlists, sources said on condition of anonymity.
The decision will be enacted within 48 hours after the final draft of verdicts in lawsuits of pilots land and casablanca are issued.
The sources attributed delay in issuing the decision over the past few days to delay by Shafiq's lawyer Yehia Qadry requesting his name be lifted. He sent the request only one week ago, although the verdicts were issued before. The prosecution decision will be sent to all ports so Shafiq would be allowed to return to Egypt, if he wants, without legal or procedural restrictions.
Qadry headed to Saudi Arabia to perform Umra ahead of the referendum and returned back to United Arab Emirates to vote on the constitutional amendments.
Shafiq was acquitted from two cases related to illegally granting sons of Mubarak lands owned by army pilots association.
He was Mubarak's last PM and lost to Morsy in 2012 elections. He then moved to UAE after elections.
Edited translation from Al-Masry Al-Youm