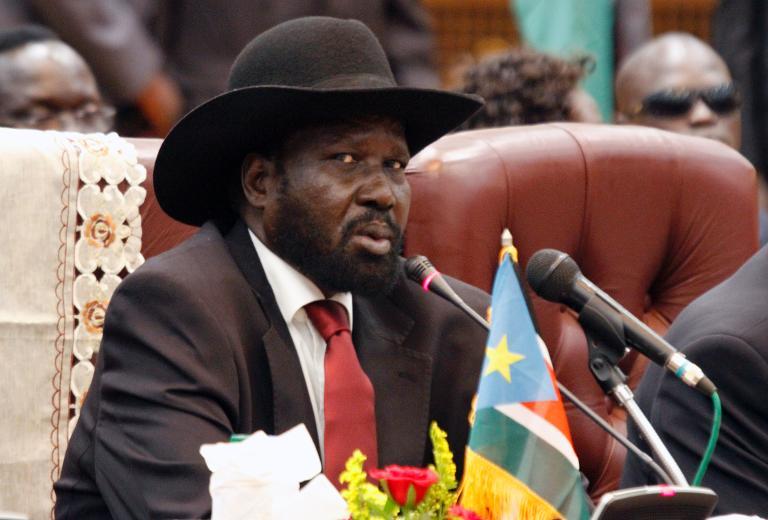 South Sudan's ambassador to Cairo Anthony Kon described relations between his country and Egypt as "outstanding," adding that South Sudan President Salva Kiir plans to Egypt during the month of November.
Kon said on the sidelines of a celebration organized by the Foreign and Interior ministries in Egypt for African trainees and security personnel at the Police Academy that Juba had announced its willingness to mediate between Cairo and the Nile Basin countries to solve the Renaissance Dam crisis. He also expressed his delight with the breakthrough which recently took place between Egypt and Sudan on one hand and Ethiopia on the other.
Kon stressed that his country has ties with all countries of the world, especially the Arab states and Israel.
The circumstances Egypt has been going through and revolt in South Sudan led to the delay in the visit, he said.
Relations exist though at the highest level between the two countries and the visist of president of South Sudan to Cairo would represent a culmination for the development of bilateral relations, Kon added.
Kon expressed optimism that the recent agreement reached between Kiir and his Vice President Riek Machar in the Ethiopian capital Addis Ababa would achieve stability on the ground.
A summit is expected to be held in the next two weeks in Addis Ababa where the final touches to the agreement would be put, Kon mentioned.
Kon called on Arab countries to invest in South Sudan, especially that there are vast tracts of agricultural land suitable for investment and peace was expected to prevail soon.
Kon hoped Kiir's visit to Cairo would be a prelude for developing economic relations between Arab countries and Juba.
The draft framework convention, which would be signed between Cairo and Juba and which was agreed upon during the visit of the South Sudanese minister of Irrigation to Egypt a few days ago, contains a long list of items, such as purging Bahr al-Ghazal area of weeds and Egypt's contribution to projects worth US$26 million, said Kon.
Edited translation from Al-Masry Al-Youm