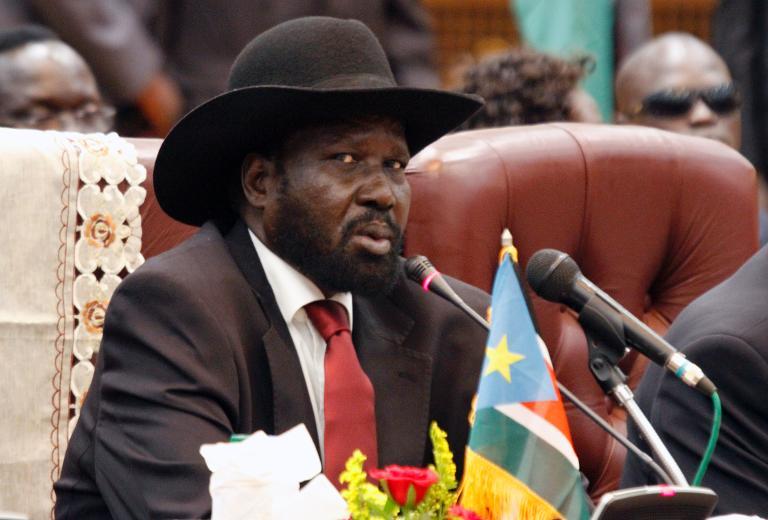 Rebels in South Sudan said Thursday they were closing in on key oil fields and two state capitals, predicting an imminent collapse of the government and a "bloodbath".
A statement from rebel spokesman General Lul Ruai Koang said forces battling President Salva Kiir captured the town of Renk, close to the border with Sudan, on Wednesday and were advancing on the Paloich oil fields.
"The fall of Renk… leaves government troops trapped in Malakal with no supply and escape routes," he said, referring to the strategic capital of Upper Nile state which has already changed hands several times in the four-month-old conflict.
He also said the rebels "once again renew calls for oil companies to stop production and evacuate staff/employees to avoid being caught in crossfire".
The rebel claims could not be independently confirmed, and the government's army spokesman dismissed the statement as "a big lie".
According to the rebel spokesman, anti-government fighters loyal to former vice president Riek Machar were advancing on Jonglei state capital Bor, situated just 200 kilometres (130 miles) north of the capital Juba.
"While our forces are making steady military gains… Kiir's military leadership is unravelling," Koang said, the day after the president sacked his army chief and head of intelligence in the wake of the loss of Bentiu, another northern state capital and oil hub that fell to the rebels last week.
He also said the purge "marks the beginning of an imminent bloodbath, escalation and regionalisation of the conflict" in the world's youngest nation, which only won independence from Khartoum in 2011.
But the spokesman for the government's army, Philip Aguer, told AFP that the claims were lies and that any recent clashes had left the rebels "completely defeated" and forced to "jump into the river, take to the desert or run towards Sudan."
As for a threatened attack on Bor, he said "let him come".
South Sudan has been locked in civil war since 15 December, when a clash between members of the presidential guard split the army and spiralled into countrywide fighting.
The war has left thousands and possibly tens of thousands of people dead and forced over one million to flee their homes. Violence has also taken on an ethnic dimension, pitting Kiir's Dinka tribe against militia forces from Machar's Nuer people.
Both sides have been implicated in atrocities and war crimes. Last week the rebels were accused of murdering hundreds of civilians in Bentiu last week, and a pro-government mob killed dozens of civilians in an attack on a UN base in Bor where they were sheltering.