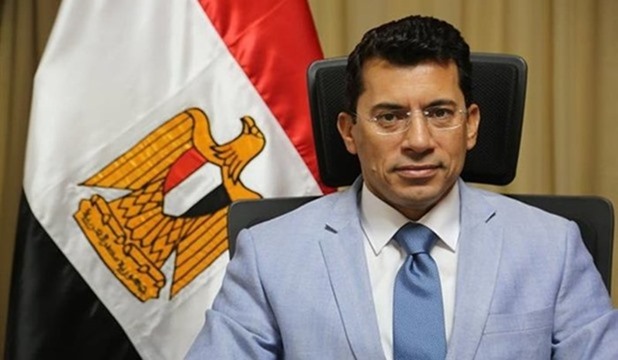 Minister of Youth and Sports Ashraf Sobhi on Thursday launched via video-conference (EL FIT) marathon in the Wadi Degla Protectorate, as part of the Olympic Fit competitions and in support of the 27th session of the Conference of the Parties to the United Nations Framework Convention on Climate Change (COP27) in Sharm El Sheikh.
The Olympic Fit competitions are held within the initiative of President Abdel Fattah El Sisi (Sports: A Way of Life) and organized by the Egyptian Street Workout and Calisthenics Federation (ESWCF) and the International Functional Fitness Federation (iF3).
Sobhi said the ESWCF succeeded in a short time in attracting a large number of Egyptian youth for practicing sports, through its local and global tournaments.
The sports minister added the Olympic Fit competitions come as part of his ministry's plan for hosting global sporting events in Egypt, with a view to promoting sports tourism.
On his part, ESWCF President Islam Kortam said the federation strives to encourage young people in Egypt to practice sports daily to build healthy bodies and have a healthier, happier and more productive life.
The Olympic Fit competitions, which last for three months, comprise the republic championship for competitive fitness qualifying for the Worlds 2022 in Mexico, with the participation of 500 male and female athletes.
MENA