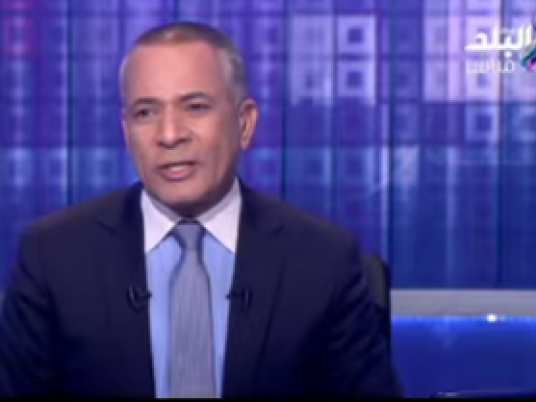 Controversial media host Ahmed Moussa has apologized to a lawyer whose lawsuit against him resulted in a six-month prison term and a LE5,000 fine over charges of libel and slander.
At the beginning of his show on Sada el-Balad satellite channel late Tuesday, Moussa apologized to Awady for accusing him of involvement in crimes punishable by the law. He said his allegations were based on wrong information from Zamalek Sports club chief, Mortada Mansour.
Awady is one of the lawyers representing Ultras White Knights, the hardcore Zamalek fan group that has been at a media war with Mansour who once accused group members of attempting to assassinate him.
A court had set 17 February as a date to consider Moussa's appeal to the prison sentence in this case.
This is not the first libel case against Moussa as he had been sentenced to prison and fined in similar cases brought by democracy activist Siraa Abdel Fattah and Cairo Appeals Court Judge Zakariya Abdel Aziz.