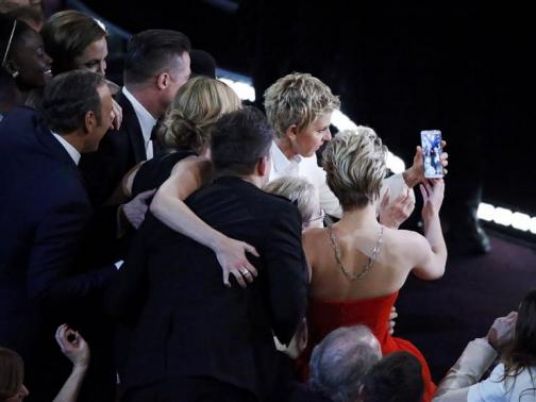 Cannes festival organisers have unveiled an exciting mix of established and upcoming talent competing at next month's event – as well as an informal ban on "ridiculous and grotesque" selfies.
According to a common aphorism among Cannes habitués, superlative selections tend to be followed by disappointing ones, before another first-class selection comes to the rescue. After 2013's top-notch edition and last year's comparatively underwhelming one, Cannes watchers were expecting a bumper harvest this year. Judging by the lineup unveiled on Thursday, the jury – led by Joel and Ethan Coen – should have plenty to pick from at the 68th Cannes Film Festival, which runs from May 13 to 24.
Festival director Thierry Fremaux announced 17 films in the main competition, though two or three more will be added later. They include a handful of world heavyweights and two former Palme d'Or winners, as well as a crop of lower-profile directors. For once, festival organisers should be spared accusations that they always call upon the usual suspects. There will be plenty of star power gracing the red carpet, with the likes of Natalie Portman, Cate Blanchett, Michael Fassbender and Matthew McConaughey expected on the Croisette, as Cannes is commonly known.
But, if Frémaux has it his way, none of them will be causing "traffic jams" with their selfies. "We don't want to prohibit it, but we want to slow down the process of selfies on the steps," he said, adding: "You never look as ugly as you do in a selfie."
Italian extravaganza
Italy boasts three competition entries, just one fewer than the home country – though the Italian press is already complaining that two of the three films are in Shakespeare's language and not Dante's. The 2012 jury director and 2001 Palme d'Or winner Nanni Moretti is back with "Mia Madre" (My Mother), which – somewhat surprisingly – was released in Italy this week, though festival organizers have said this does not bend the rules. Matteo Garrone of "Gomorrah" fame will present "The Tale of Tales", a fantasy featuring Salma Hayek, Vincent Cassel and John Reilly, while Paolo Sorrentino will have another shot at cinema's top prize two years after his "La Grande Bellezza" (The Great Beauty) fell short (though it later picked up an Oscar). His English-language "La Giovinezza" (Youth) has a star-studded cast including Jane Fonda, Michael Caine and Harvey Keitel.
British commentators were swift to point out the dearth of UK entries, with just two productions (and no directors) coming from across the Channel. One of them is "Macbeth" by Australian director Justin Kurzel, starring Michael Fassbender and the inevitable Marion Cotillard. While the British presence is indeed notably light-weight, English language is more dominant than ever. Norway's Joachim Trier, who directed the absorbing "Oslo, August 31st", will present his English-language "Louder than Bombs", with Isabelle Huppert and Jesse Eisenberg, while Greece's Yorgos Lanthimos ("Dogtooth") has been selected for "The Lobster" (also in English), which Frémaux introduced as "the kind of film you don't fully understand" – presumably implying we'll understand little or none of it. There's also a Hungarian entry with the Holocaust drama "Son of Saul" by Laszlo Nemes, presented as a disciple of the great director Bela Tarr.
No time for Africa
This year's festival marks the return of US director Gus Van Sant. The 2003 Palme d'Or winner (with "Elephant") is back on the Croisette with "The Sea of Trees", starring Matthew McConaughey. Todd Haynes also makes a comeback with "Carol", a lesbian love story starring Cate Blanchett and Rooney Mara. Haynes was last in competition in 1998, with "Velvet Goldmine". Wrapping up the North American contingent, Canada's Denis Villeneuve ("Incendies") will present his new drug-trafficking drama "Sicario", featuring Emily Blunt and Benicio Del Toro. There was no mention of Sean Penn's Africa-set "The Last Face", featuring Charlize Theron, Javier Bardem, Jean Reno and Adèle Exarchopoulos, the teenage sensation of the 2013 Palme d'Or, "Blue is the Warmest Color".
In fact there is nothing African to follow up on last year's acclaimed "Timbuktu", by Abderrahmane Sissako. Latin America has also been left out, though talk of Euro-American dominance is at least tempered by a healthy Asian contingent vying for the Palme. China's Jia Zhangke, whose "A Touch of Sin" won the Best Screenplay prize in 2013, is back with "Mountains May Depart", while Japanese director Hirokazu Kore-eda, who picked up the Jury Prize that year with "Like Father Like Son", will present his new film, "Our Little Sister". Also in the line-up is Taiwan's Hou Hsiao-hsien with "The Assassin".
French curtain raiser
There's been some surprise in the French camp with no mention made of Arnaud Desplechin and Gaspard Noé, both of whom were widely expected – though they may yet be included as late entries. Valérie Donzelli's "Marguerite et Julien", with rising star Anaïs Demoustier, made the cut, along with Breton director Stéphane Brizé's "La loi du marché" (A Simple Man), while Jacques Audiard's latest contribution was included under the working title "Dheepan". Maïwenn, who won the 2012 Jury Prize with "Polisse", is the fourth French entry. Her new film "Mon Roi" (My King) features Louis Garrel, Vincent Cassel and Emmanuelle Bercot.
Earlier this week, Frémaux announced that Bercot's "La Tête haute" would open the festival – a rarity for a French movie with weighty themes (in this case, the tale of a juvenile delinquent). The coveted slot is usually given to glitzy Hollywood movies with star-studded casts, such as last year's flop, "Grace of Monaco". This time, the festival's director said he wanted "something different, both bold and moving". Still, the presence in the cast of French screen icon Catherine Deneuve will give the curtain-raiser the required touch of glamour. Frémaux initially touted this as the first time a female director would open the festival in Cannes history. But savvy festival watchers pointed out that Diane Kurys had done as much in 1987 with her "Un Homme amoureux" (A Man in Love) – prompting an embarrassed mea culpa from festival organisers.
Bercot's film will be screened out of competition, as will George Miller's "Mad Max: Fury Road". The epic production, starring Tom Hardy and Charlize Theron, marks Miller's surprise return to the post-apocalyptic franchise, 36 years after the original "Mad Max" was released. Other out-of-competition entries include Asif Kapadia's documentary about the late British singer Amy Winehouse and Woody Allen's latest production, "Irrational Man". The veteran New Yorker is known to shun competitions and Frémaux said he begged him to make an exception, just this time – but to no avail.