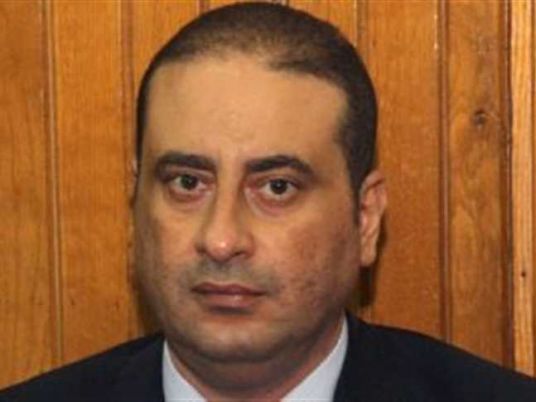 The father of former Secretary General of the State Council Wael Shalaby questioned the death of his son in custody, allegedly saying he was likely killed and did not commit suicide.
"I do not believe such a thing. [My son] has principles and is pious. I hate talking about that. He even performed Hajj last year," said the father on the privately-owned channel Dream on Tuesday.
"My son knows that committing suicide is haram. After he resigned, he went to stay at a hotel belonging to the armed forces," he said.
"He was then arrested and placed at the Administrative Control Authority where he was banned from communicating with anyone and underwent interrogations for 40 hours," the father added. Shalaby, had earlier Tuesday been reported as having committed suicide in his detention at the Administrative Control Authority in Nasr City, according to a security source from the National Security Sector.
Cairo Criminal Court has upheld the public prosecutor's decision to freeze all assets of each of Gamal al-Labban; a manager at the State Council; Medhat Abdel Sabour; Rabab Abdel Khaleq and Shalaby; their wives; and sons, over involvement in bribery.
The court heard the testimonies of the suspects — except for the fourth suspect Shalaby, who died at his detention on Tuesday — reviewed documents and examined the prosecution requests. The court indicated the attendance of each of Labban, Abdel Sabour, Abdel Khaleq and wives of Labban and Shalaby.
The Supreme State Security Prosecution had ordered on Monday remanding Shalaby for four days into custody and freezing his and his family's assets pending investigation into a huge bribery case.
Shalaby was faced with the outcome of interrogations by the Administrative Control Authority over the bribery and the recorded phone calls that revealed his involvement, as well as other evidence submitted by ACA in this regard.
"We went to visit him the following day to hear that he died. May God reprise from those who killed my son".
State-owned newspapers refused to publish an obituary for Shalaby saying they were instructed not to do, said the father.
"I am a man of law. I want the gag order in the case to be cancelled to find out the truth behind his death".