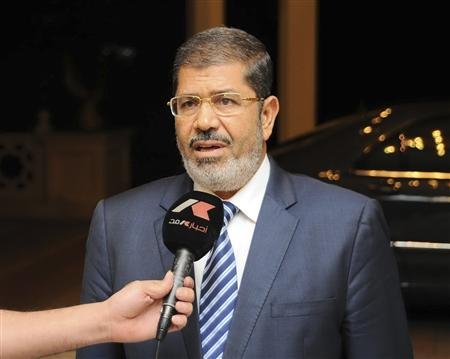 The State Council Administrative Court adjourned Thursday a lawsuit to revoke the Egyptian citizenship of two of President Mohamed Morsy's children.
Lawyer Mohamed Hamed Salem filed the claim, alleging Ahmed and Shaima Morsy did not receive permission from Egyptian authorities before obtaining American citizenship in the 1980s, state TV's website reported Thursday.
Salem filed the lawsuit against Ahmed and Shaima Morsy, the prime minister, the interior minister and the foreign minister.
The case was adjourned to 24 January to notify the accused parties and allow them time to respond.
Egyptians are required by law to receive authorization from the appropriate government authorities before accepting citizenship from another country.
Consideration of a similar case filed by lawyer Tareq Mahmoud to force the two to give up their American citizenship was adjourned in November until 1 December.