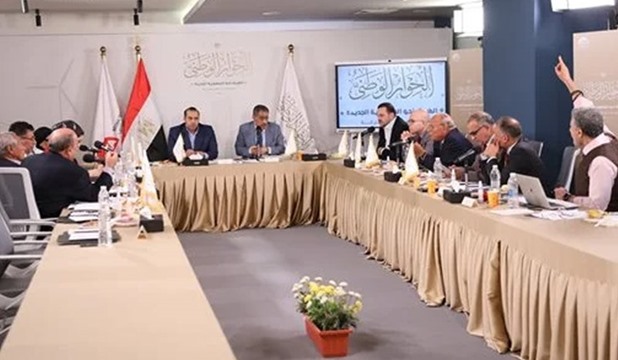 During its first session tomorrow Sunday, the National Dialogue's committee on human rights and freedoms will discuss how to eliminate all forms of discriminations, Assistant Rapporteur of the committee Ahmed Ragheb said.
Speaking to MENA, Ragheb added that there are seven main topics on the committee's agenda, including prison conditions, detention centers (judicial supervision and regulating bylaws), and amending the rules of pre-trial detention and restriction of freedom of movement, as well as relevant compensation rules.
The agenda also encompasses provisional seizure of funds, travel-prevention measures, criminal appeals, and protection of witnesses and reporters, Ragheb pointed out.
He said the State is committed to taking all the measures necessary to eliminate all forms of discrimination.
Freedom of expression (including the freedom of the press or freedom of the media and freedom of information), and freedom of scientific research also figures high on the committee's agenda, he noted.
The first sessions of the National Dialogue's committees on discussing political tracks will kick off on Sunday, focusing on issues from the political issues, including the House of Representatives, discrimination and cooperatives in Egypt.
The opening session of the Dialogue kicked off on May 3, in the presence of Prime Minister Mostafa Madbouly, and with heavy participation from representatives of all segments of the Egyptian society, as well as NGOs, media figures, university presidents, heads of think tanks, members of the two chambers of the parliament, and clergymen, among others.
In his pre-recorded speech for the session, President Abdel Fattah El Sisi urged all participants to do their best to ensure a successful national dialogue.
During the annual Egyptian Family Iftar banquet on 26 April, 2022, President Sisi called for the dialogue that he would include all of the country's political forces, without exception or discrimination.
The President has asserted that all intellectuals, syndicates and political forces are invited to the dialogue, while assuring that only one faction is exempted from the dialogue, in reference to the Muslim Brotherhood group.