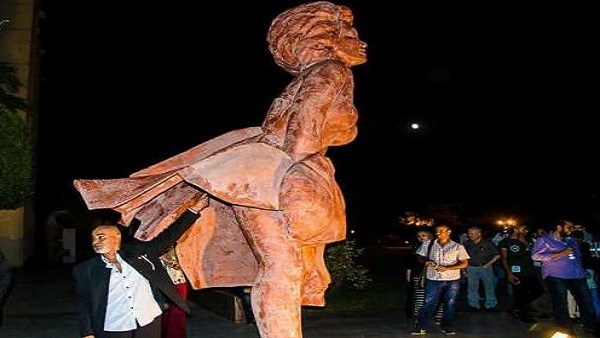 A controversy erupted Tuesday on Egypt's social media outlets following the circulation of photos of a statue of world-renowned late actress Marilyn Monroe.
Social media users claimed the statue is a form of defamation, citing that Monroe's facial and physical features are unclear and the color of the statue is inappropriate.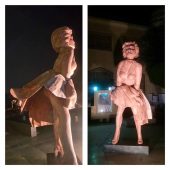 The statue was created by Head of the Sculpture Department at Minya University Ehab al-Asyuti. It is one of al-Asyuti's artistic works featured at his solo exhibition which is run by the Culture Ministry's s Visual Arts Sector.
Al-Asyuti responded to the criticism saying that his critics are not sculpture specialists in order to voice experienced aesthetic opinions.
He further noted on the privately-run TV channel Dream that the lighting surrounding the statue is the main reason behind its unappealing appearance.