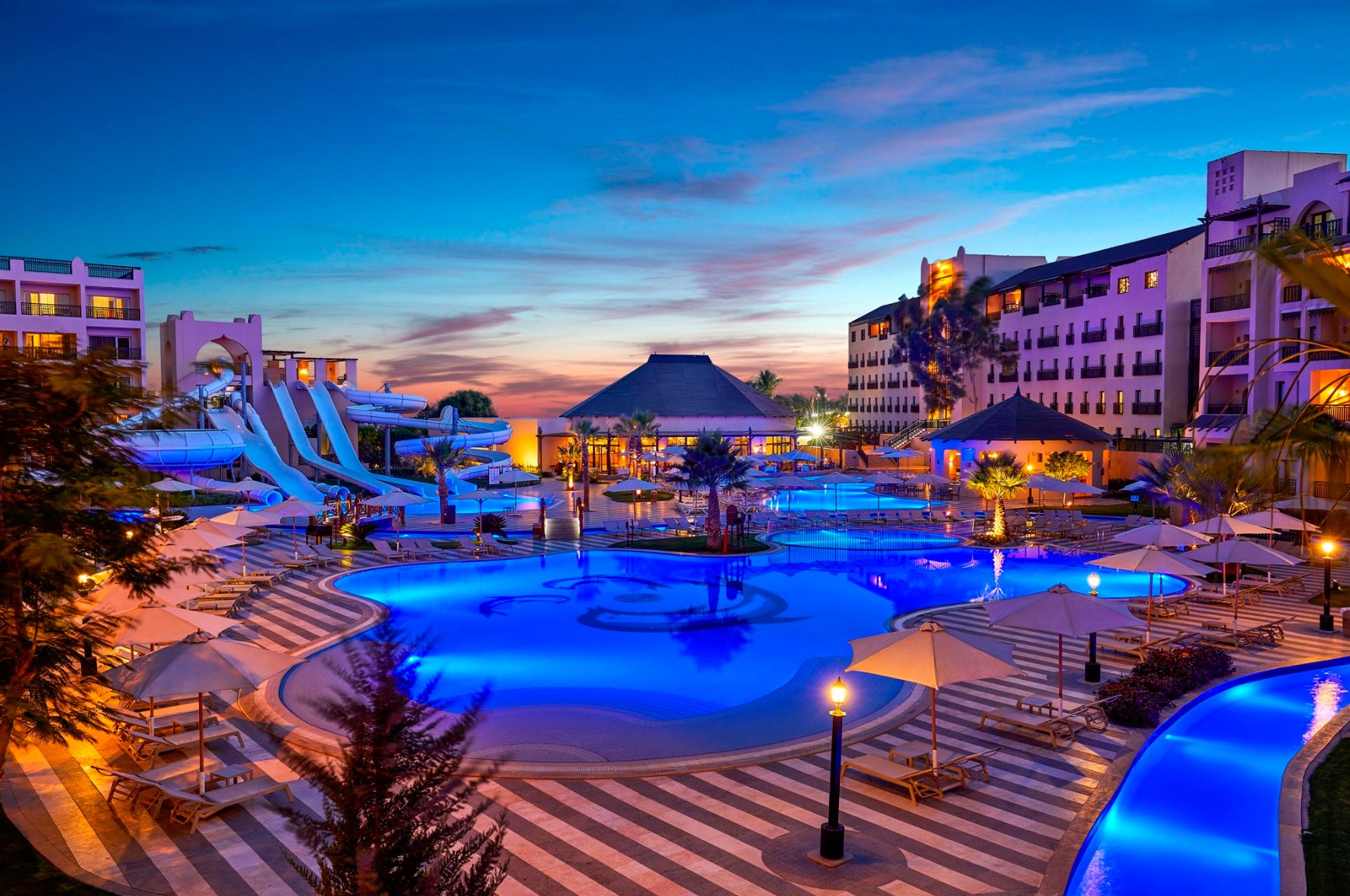 Nestled between the spectacular mountains and gleaming azure waters of the Red Sea, an enormous and thriving family hotel is taking tourism to new heights. Categorized as one of the best hotels and aqua parks in Hurghada, it offers the finest services and facilities in a warm, yet modern ambiance.
The bustling hotel boasts 725 spacious guest rooms and family suites, with comfortable furnishing, privacy for all family members, and flat TV screens.
Endless day and night activities, a soothing spa center, a thrilling water sports center, fine dining, and even a fully-equipped golf round, Aqua Magic offers remarkable facilities and exciting entertainment options that are perfectly designed for children of all ages. This, in addition to an open-air marketplace that offers shopping opportunities and an array of daily evening shows and sunlight which brightens all rooms.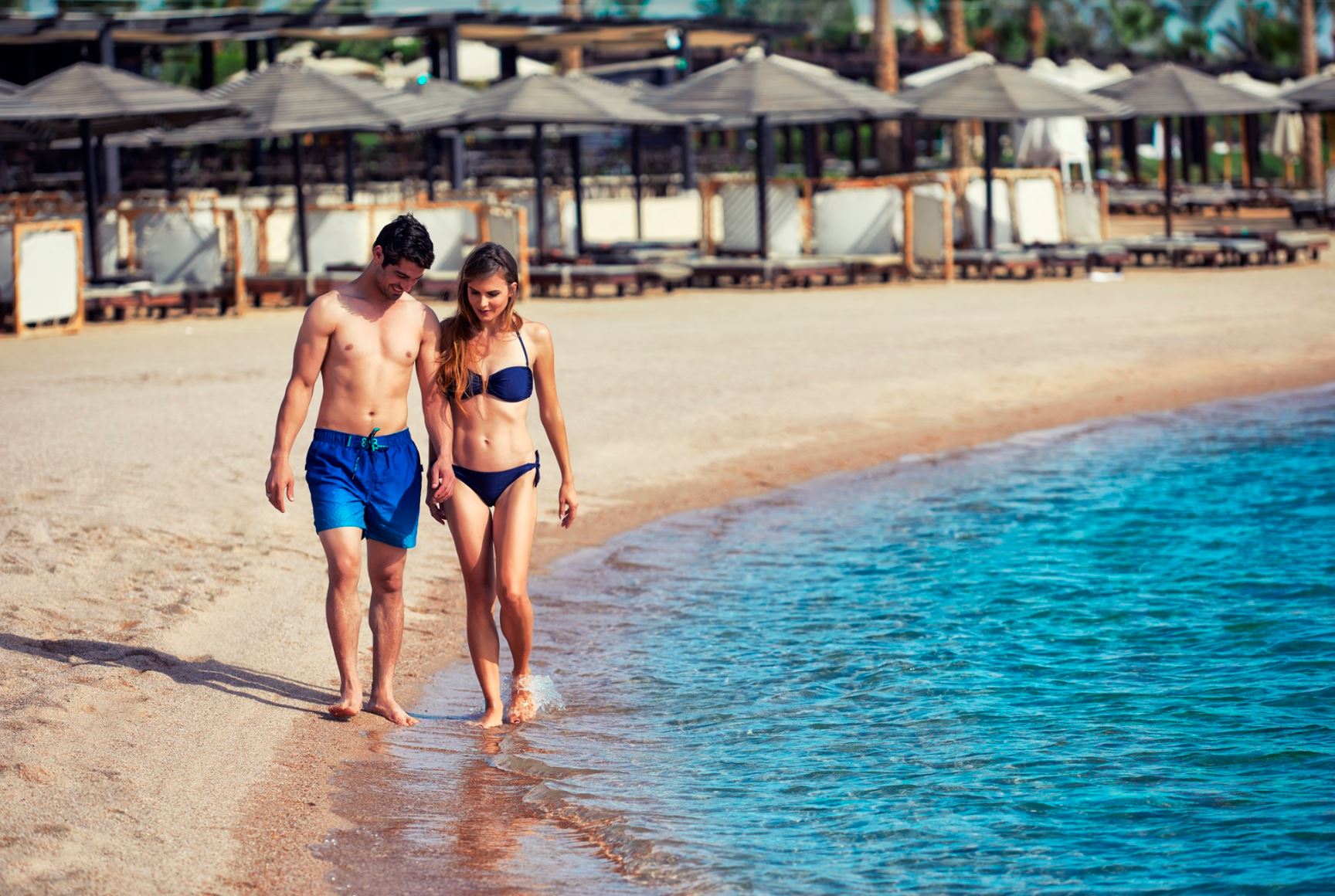 Those seeking water fun above all will find its internationally-certified Aqua Park, the Aqua PlayTM water features and The Lazy River. Both the aqua complex and nearby stunning private sandy beach are the ideal place for a relaxing and fun escape, where precious family time abounds.
After hours of fun in the sun, your stomach will rejoice with a host of exquisite restaurants and bars, which feature finger-licking and sensational cuisines from all corners of the world.
Those seeking a trip to Italy and back can visit Magic Palappa, an Italian restaurant set adjacent to the Aqua Park swimming pool, and the perfect location to relax, and sample a selection of Italian specialties. You will fall in love at first taste!
As for the lightness, simplicity, and sophistication of Asian restaurants, look no further than "S-Square". This square combines three choices: "The Sushi Bar", the "Sumo House" noodles bar, and the "Samurai", an authentic Asian Teppanyaki restaurant, characterized by its different flavors and the gentle use of red meat, oils, fats and dairy products.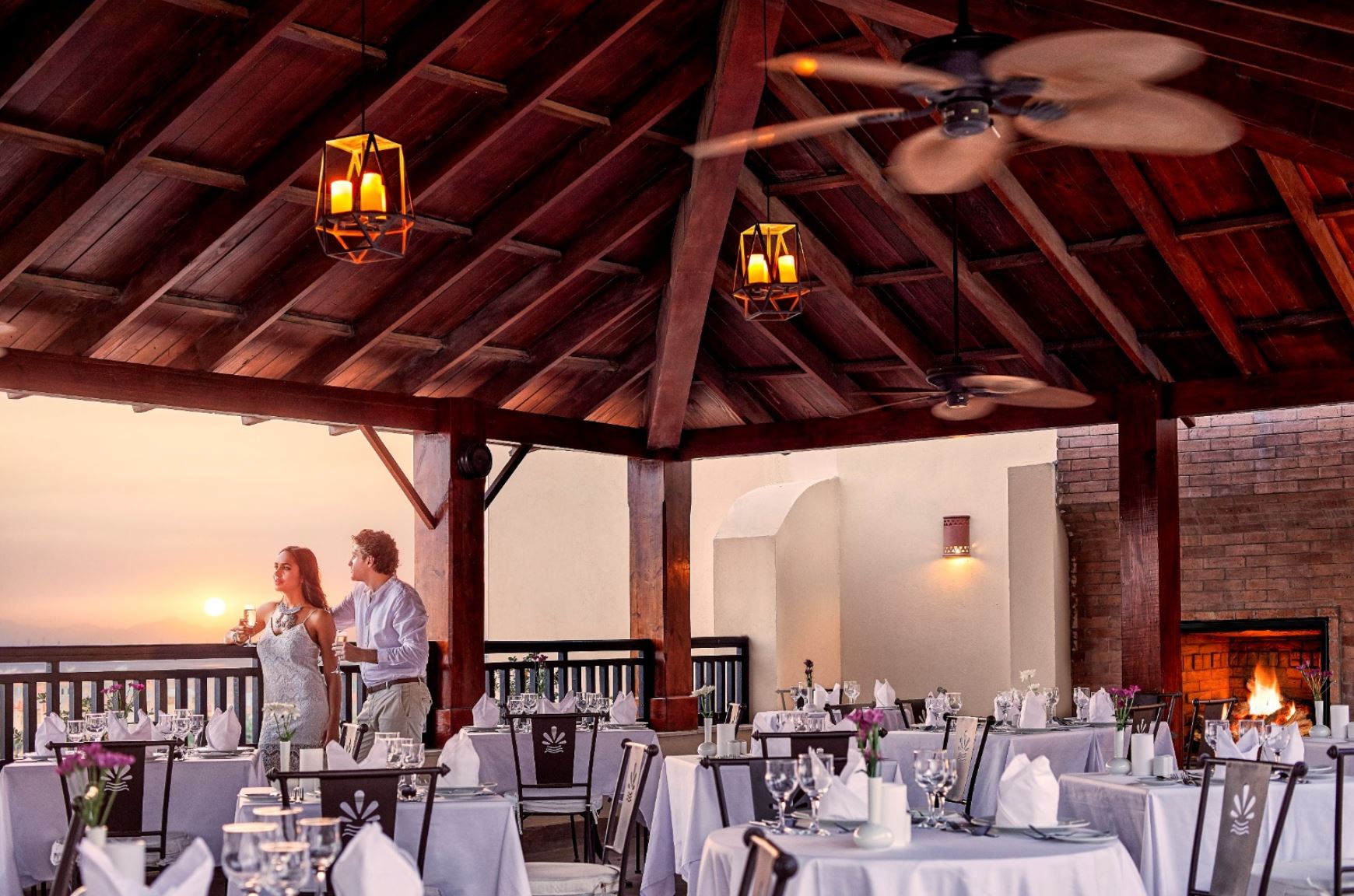 Your hunger might lead you to the hotel's rooftop, where the serene and tranquil Magic Sky restaurant combines an enticing a la carte menu with a breathtaking view. After your meal, enjoy a shisha or a choose from a fine selection of cocktails and wines, while overlooking the Red Sea, the Golf Course, and the Red Sea mountains.
Finally, when the sun sets, the landmark of nightlife in Hurghada is the American-inspired "Elements Club & Lounge", located at the tip of ALDAU promenade. Here, you can enjoy mind-blowing gigs and mouth-watering after-hours dining. This in addition to a range of modern, hip and trendy bars serving mind-blowing cocktails, top-shelf spirits, soft and hot drinks all over the hotel!
The 5-star Steigenberger Aqua Magic is no stranger to awards, as the property was recognized over 18 times for excellent quality, exceptional service, and luxury which are only awarded for the highest level of hospitality, based on reviews and audits from more than thousands of guests. It's quite simply the bliss vacation empire.
Whether you are seeking a phenomenal getaway or a family blast, posh or liveliness, you will definitely have it all at this remarkable hotel.