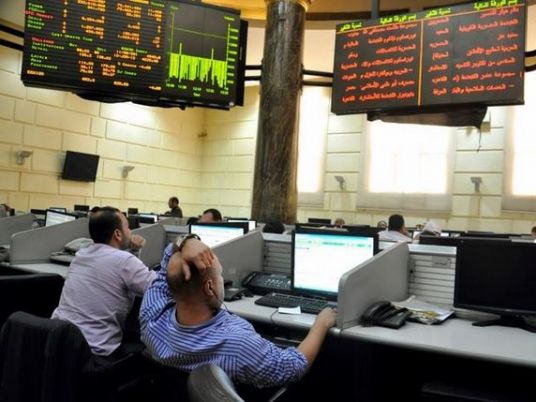 Stock market indexes collectively declined on Wednesday as a result of profit-taking, hitting the largest weekly loss since September 2008.
The main EGX30 index fell by 0.39 percent to reach 7998.3 points. The small- and medium-sized shares EGX70 index fell by 2.44 percent to close at 639.03 points. While the broader EGX100 index dropped by 1.93 percent to close at 1099.12 points.
All of the shares witnessed significant loss, after a period of gains over the past sessions. Shares of the bank sector were limitedly affected by Moody's report which maintained its negative view to banks.
Edited translation from Al-Masry Al-Youm