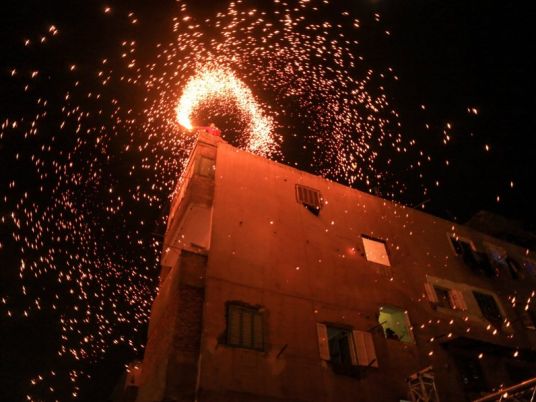 In light of the wave of sociopolitical changes sweeping the Middle East, a group of artists have joined efforts to express their voice through the art they create.
The "Stories of Change" exhibition embraces a wide array of perspectives reflected by the work of North African photographers and multimedia journalists who took part over two years in the Reporting Change project, organized by World Press Photo and Human Rights Watch.
The participants came from Algeria, Egypt, Libya, Morocco and Tunisia. The training project has been made possible by a grant from the Dutch Postcode Lottery.
The overall aim of project is to provide a hands-on experience for building up a strong, professional and more self-reliant visual journalism community, and to challenge perceptions of the region, bringing insights to issues and to the lives of the people that we might not have otherwise had.
The Reporting Change workshops have generated two parallel productions: a book and an online experience under the name of Stories of Change. The online experience is available in English, French and Arabic:
http://storiesofchange.worldpressphoto.org
Contemporary Image Collective will host a digital exhibition, launching on 15 October at 11 am at its library presenting stories of four of the participants of Reporting Change, besides organizing a series of talks by the four of them. The featured photographers are Ahmed Hayman (Egypt), Muhannad Lamin (Libya), Mohamed Ali Eddin (Egypt) and Mosaab Elshamy (Egypt).
The digital exhibition runs from 15 October to 15 December during weekdays (from Sundays to Thursdays). Doors are open from 11 am until 5 pm.
The talks are scheduled as follows: Ahmed Hayman on 22 October, Muhannad Lamin on 16 November, Mohamed Ali Eddin on 4 December and Mosaab al-Shamy on 14 December. Guests are welcome at 7 pm.