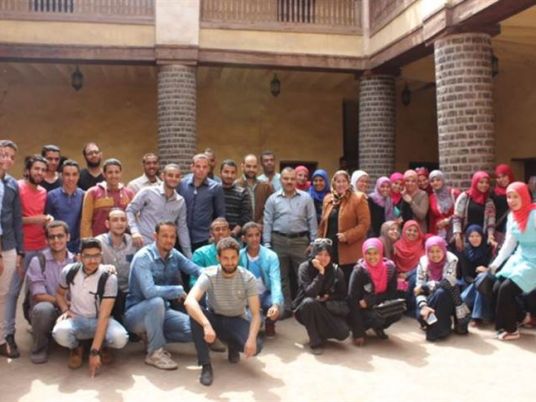 The anti-harassment activist group "Innovation", run by students from the school of commerce at Ain Shams University, has announced the launch of an awareness campaign aimed at combatting sexual harassment and violence against women.
The campaign titled "WOM+MEN TALES" aims to get people thinking about the role of women in Egyptian society, to promote equal rights between men and women, and to explore the role men can play in encouraging women to succeed in life.
The group organized a human-chain of students around the campus and spread the word about the campaign among students, with the help of university professors, seeking to change people's perspectives on the matter. The group sought to draw attention to the seriousness of harassment and violence against women.
"Innovation", supervised by resident marketing professor Dr Ali Abd al-Burr, is made up of various committees, including committees for public relations, human resources, finance, administration, social networking and photography.
The group's structure and organization builds on the students' commerce studies and is intended to give the student activists valuable experience of the inner workings and demands of running an organization, while also raising awareness and pulling off successful campaigns.