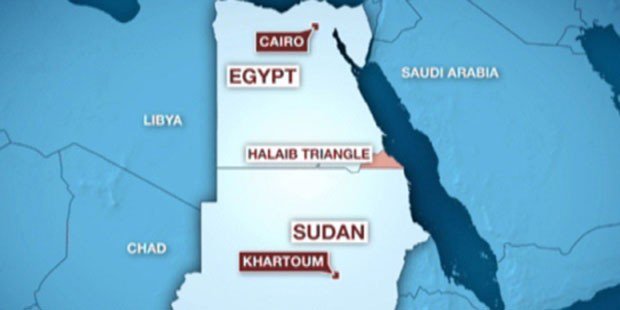 Sudanese Foreign Minister Ibrahim Ghandour said on Wednesday that his country had lodged a complaint to the United Nations, accusing Egypt of holding presidential elections that took place in March in a disputed region between the two countries.
According to Sudanese local reports, Ghandour told Sudanese lawmakers that his country had lodged a complaint with the UN Security Council against Egypt for "holding the presidential elections in the Halaib triangle" and another related complaint against the maritime demarcation agreement between Egypt and Saudi Arabia which showed the disputed region of "Halaib" as part of Egypt.
The minister noted that between December 2017 and March 2018, Egypt had established fishing and mining projects within the triangle. "We have only two options to resolve the matter, either by negotiation or by international arbitration," he said
"Our position on our full sovereignty over the Halaib triangle is not subject to negotiation," he said
"This complaint is reflecting a fixed policy that is being followed by Sudan to excite troubles by any means and to internationalize the crisis, despite the efforts and meetings held recently between Egyptian and Sudanese officials including the two countries' presidents, both countries failed to reach compromise," African affairs expert and Director of Al-Ahram Center for Social and Historical Studies Hani Raslan told Egypt Independent on Thursday.
He added that it is important for Egypt to deny the content of the complaints by Sudan to UN regarding the Halaib triangle and that it is necessary for Egypt to offer the necessary documents to prove that the Halaib triangle is Egyptian territory.
"Egypt has all the necessary evidence and documents to prove Egyptian sovereignty over the Halaib triangle, therefore it is necessary to provide these documents to the UN," he stressed.
In March, Egypt witnessed a presidential election in which President Abdel Fattah al-Sisi was re-elected for a second term.
Egypt controls the Halaib triangle and Shalatin, which lies on the Red Sea coast in a mineral-rich region, while Sudan has asserted sovereignty over the triangle since its independence in 1956.
Tensions between Cairo and Khartoum rose last year when Sudanese President Omar al-Bashir accused Egyptian intelligence of supporting dissidents fighting government forces in Darfur, in the western region of the country.
In recent months, tensions between Sudan, Egypt and Ethiopia have increased because of differences over Ethiopia's construction of a dam and Nile water sharing.
Egypt fears that the construction of the dam will affect its share of Nile water.