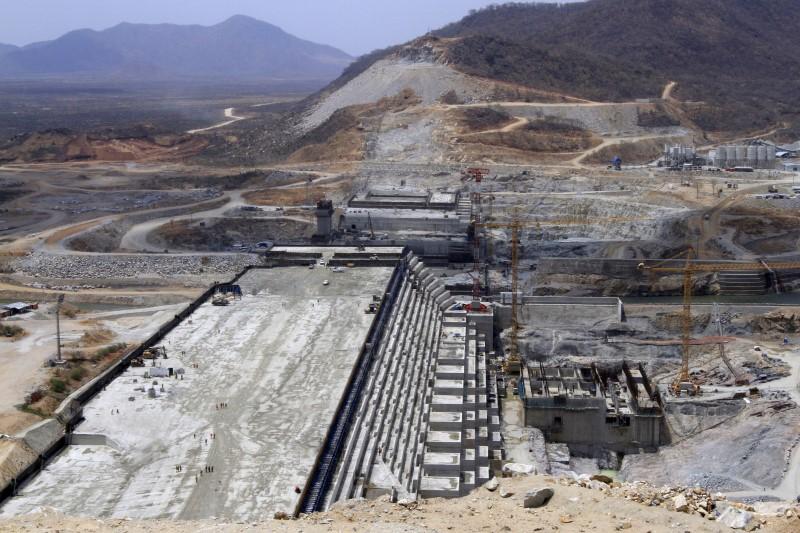 Sudan on Wednesday refused to sign a "partial agreement" on the filling and operation of the Grand Ethiopian Renaissance Dam (GERD) due to the absence of technical and legal articles, and of information exchange and coordination in dealing with the dam's environmental and social impacts, according to Sudanese Prime Minister Abd Allah Hamdok.
Hamdok added that Sudan, Egypt and Ethiopia should reach tripartite agreement before Ethiopia begins filling the dam in July.
He also stressed the need to resume negotiations, which during the past four months have made significant progress toward reaching a comprehensive agreement.
The negotiations can hardly start up again through diplomatic channels, Hamdok said, but they can resume through digital conferences, video conferencing, and other technological means to complete the negotiation process and agreement on the remaining points.
Chairperson of the Sudanese negotiation committee Saleh Hamad said that most of the issues, especially coordination, data exchange, dam safety, and environmental and social impacts are closely connected and should all be negotiated during every stage of the dam's filling and operation.
Earlier in March, Hamdok agreed with United States that the negotiation process in Washington had made great progress, and the two sides agreed on the need to continue negotiating after the world overcomes the coronavirus pandemic, which has infected at least 730,000 worldwide and killed another 34,000.
The Ethiopian Minister of Foreign Affairs Gedu Andargachew reportedly commented that his country was preparing a solution to its dispute with Egypt over the GERD and demanded that discussions must be "fair" and "serious" in order for Ethiopia to return to the negotiating table under the auspices of the United States.
Edited translation from Al-Masry Al-Youm