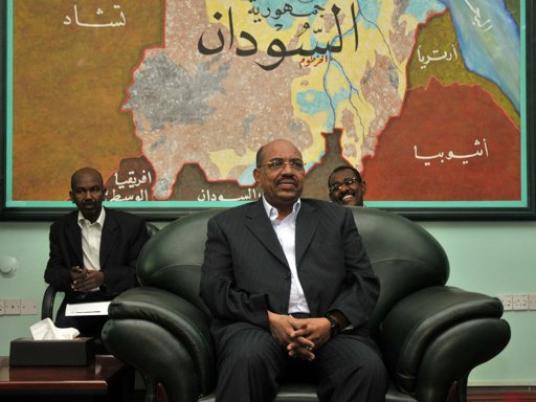 Sudanese President Omar al-Bashir will visit Egypt in the next few days after receiving an invitation from President Abdel Fattah al-Sisi, said Khartoum's ambassador to Cairo Abdel Halim Abdel Mahmoud.
The Ethiopian Renaissance Dam issue is expected to be at the top of the agenda.
"The Ethiopian Renaissance Dam crisis can be solved in the framework of a tripartite agreement," Abdel Mahmoud said, pointing out that the Egypt's irrigation minister has put forth proposals during his last visit to Khartoum.
Abdel Mahmoud added that he is working to connect Egyptian and Sudanese media and civil society organizations.
In 2009, the International Criminal Court ordered the arrest of Bashir on charges of war crimes against civilians in Darfur.
Edited translation from MENA