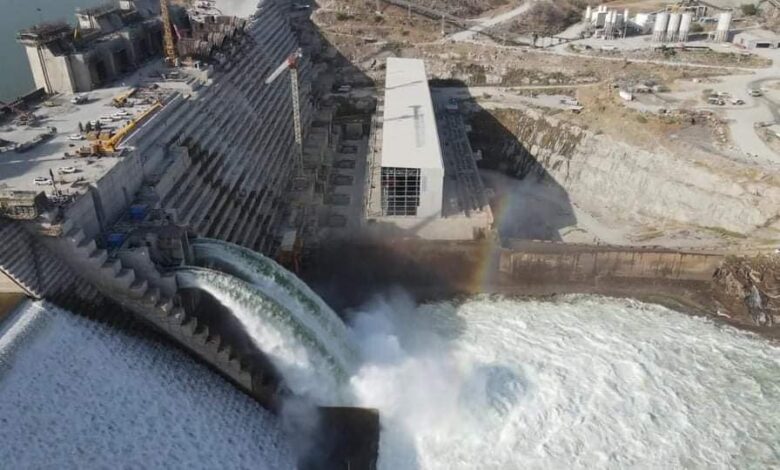 The Sudanese Minister of Irrigation and Water Resources, Yasser Abbas, said on Tuesday that the data his country received from Ethiopia back in July regarding the second filling of the Grand Ethiopian Renaissance Dam (GERD) was inaccurate.
In a letter to his Ethiopian counterpart, Seleshi Bekele, of Sudan's displeasure with the technical data that Ethiopia handed them and said that providing them with incorrect information violates international law.
Abbas sent a copy of the letter to the presidents of the African Union and the African Union Commission.
He listed the damage caused to Sudan as a result of misinformation and lack of coordination in the filling of GERD.
The Sudanese minister urged his Ethiopian counterpart to accept the enhanced mediation process led by the African Union to help the three parties (Sudan, Ethiopia, and Egypt) reach a satisfactory agreement on the dam.
Algeria is country leading efforts to bring the three countries together on negotiations table with the aim of reaching an agreement on filling and operating GERD.
Egypt and Sudan say they want a legally binding agreement in this regard, while Ethiopia says any pact should be advisory.
Egypt and Sudan consider the dam a threat to their vital water supplies, while Ethiopia considers it essential for development and doubling its electricity production.
Egypt and Sudan fear possible blows to water facilities, agricultural land, and overall availability of Nile water.
The two countries presented the GERD issue at a UN Security Council hearing in July in hopes of bringing more international players into the negotiation process.
Following the hearing, the Security Council issued a statement encouraging the three countries to resume negotiations under the auspices of the African Union, and to reach an agreement within a set amount of time. It also warned each country against unilateral measures.
Negotiations over the dam between Egypt, Ethiopia, and Sudan have stalled for years, with the three parties ultimately failing to reach any agreements.
The disputed dam is the largest hydroelectric project in Africa, with a cost of more than US$4 billion.
Edited translation from Al-Masry Al-Youm