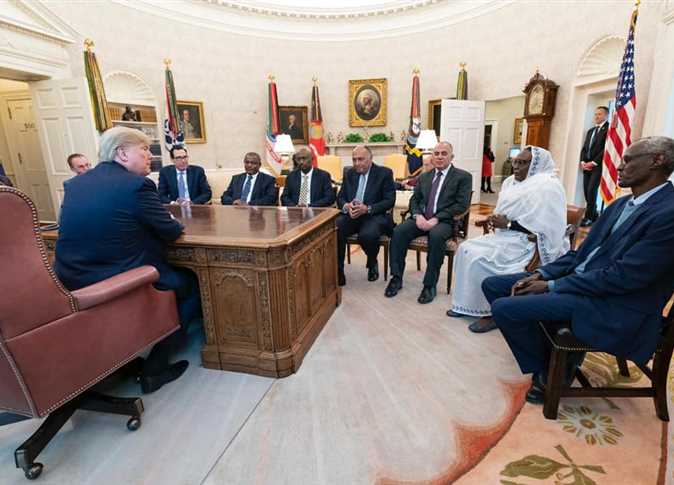 The Sudanese government announced that it has submitted a memorandum to the UN Security Council regarding the Grand Ethiopian Renaissance Dam (GERD).
The Sudanese Foreign Ministry's letter to the Security Council included an explanation of Sudan's position on negotiations. It also confirmed Sudan's insistence on the importance of establishing a solid base for cooperation between the three countries based on their respective interests.
It also stressed the importance of the peaceful settlement of disputes.
Sudan rejected a proposal by Ethiopia to sign a partial bilateral agreement for the initial filling of the dam, the letter said, and expressed its adherence to the tripartite agreement previously signed between the three countries in 2015.
Sudan emphasized that the memo is not an escalation of the situation or a reflection of bias against any party, but rather a demonstration of Khartoum's right to its share of the Nile's water.
Sudanese Minister of Irrigation Yasser Abbas said that Egypt and Ethiopia submitted similar letters to the Security Council in May.
He added that Sudanese Foreign Minister Asma Abdullah in the memorandum urged all parties to refrain from taking any unilateral measures that might affect regional and international peace and security.
Abbas stressed Sudan's keenness to resume tripartite negotiations to reach a comprehensive agreement.
Sudan is continuing bilateral meetings with Egypt and Ethiopia's irrigation ministers to resume the negotiations that have been stalled since February, he added.
Ethiopia on Saturday announced its preparations for clearing the land behind the GERD to begin filling its reservoir with water in July.
The Ethiopian News Agency (ENA) said that the Job Creation and Enterprise Development Agency in Ethiopia's Benishangul Gumuz region has announced that it is ready to deploy more than 2,000 people to clear the land there.
The Job Creation Agency's director general, Bashir Abdel Rahim, explained that these workers will remove trees, shrubs and stones from the land behind the dam, with a total of 1,000 hectares to be cleared within 45 days to start the first phase of the water filling process by July.
Abdel-Rahim pointed out that the agency allocated 29,000 Ethiopian birr for clearance operations per hectare of land, for a total cost of 29 million birr.
The GERD's reservoir will store a maximum of 74 billion cubic meters of water upon completion of the filling process, according to the ENA.
Edited translation from Al-Masry Al-Youm