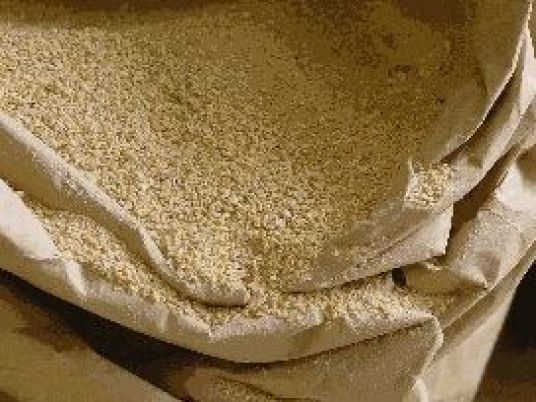 A group of Sudanese businessmen and investors are interested in signing agreements with Egypt to invest in the national project to build a global logistics center for grain and food commodities in Damietta, said Saud Albrair, president of the union of Sudanese businessman.
Albrair said after a meeting with Minister of Supply and Internal Trade Khaled Hanafy and Chairman of the General Federation of the Chambers of Commerce Ahmed al-Wakeel and Secretary General of the Federation Alaa Ezz that the contracts will be signed during the Arab businessmen and investors conference to be held in Cairo on 23 and 24 November.
The conference will be organized by the General Union of Chambers of Commerce, Industry and Agriculture for Arab countries, the General Federation of Egyptian Chambers of Commerce, the Egyptian cabinet and the Arab League under the title "Investing in Egypt is investing in future."
Secretary General of the Arab League Nabil al-Araby and the ministers of economic, legislative, and infrastructure in Arab countries will attend the conference.
More than 1,000 business and finance leaders and senior Arab and foreign dignitaries will attend the conference.
The contracts expected to be concluded will increase the size of the Egyptian-Sudanese business deals and open new markets in the field of grain, said Albrair.
Egypt has tremendous capabalities and a large variety of investment opportunities that should be utilized, especially in light of the national projects established in Egypt including the new Suez Canal project and the global logistics center for grain and food commodities, he said.
Edited translation from Al-Masry Al-Youm