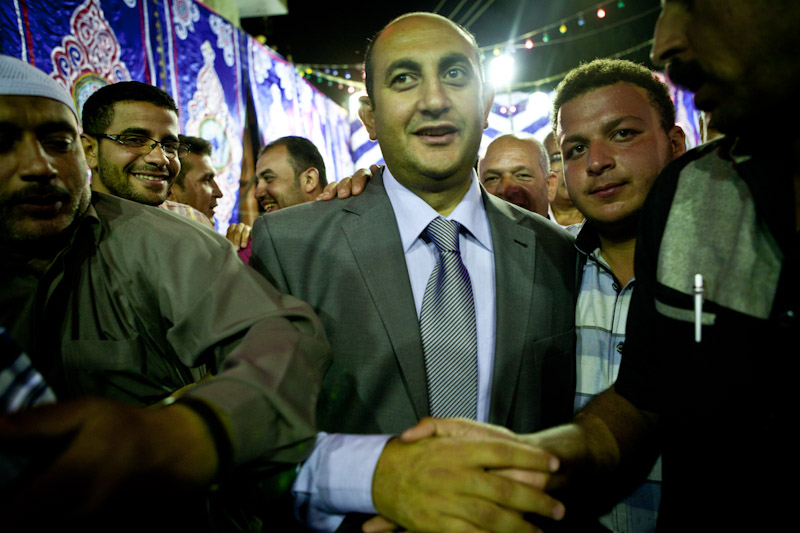 Presidential candidate Khaled Ali visited four Suez youths Friday who were arrested during the recent clashes in Abbasseya, reassuring them that he would work for their release, his campaign coordinator said.
"He reassured them, and assured them that he will continue to call for the need to release them," said Saud Omar, manager of the Suez campaign for Khalid Ali, of the candidate's trip to the Ataka prison.
At least twelve people were killed and hundreds wounded near the Defense Ministry in early May after the army dispersed a protest staged to oppose the rule of the military council. The fighting reportedly began after protesters attempted to cross the barbed wire placed around the ministry.
According to estimates over 300 people were arrested, many still being held under unknown charges.
Ali, a 40-year-old human rights activist and lawyer, is the youngest presidential candidate in the election slated for 23 and 24 May.
Edited translation from Al-Masry Al-Youm