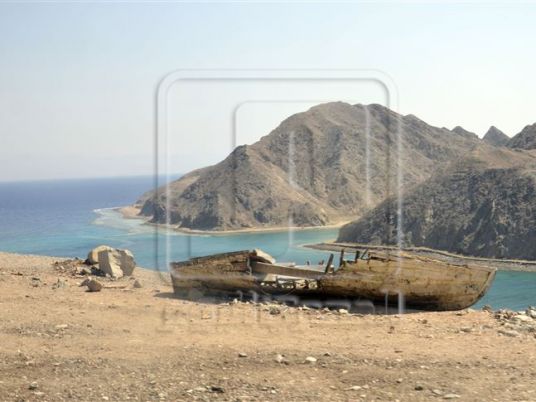 According to reports in Saudi newspapers on Tuesday, the Egyptian court's nullification of the maritime demarcation agreement between Saudi Arabia and Egypt is just one round of litigation and not the end. Meanwhile, Saudi writers have threatened to take the case to international arbitration.
The Supreme Administrative Court nullified on Monday a deal between Egypt and Saudi Arabia that would have seen the sovreignty of two Red Sea islands, Tiran and Sanafir, transferred to Saudi waters.
According to the border demarcation agreement signed in April, the two islands were deemed to be within Saudi territorial waters, in recognition of historical claims on the part of Saudi Arabia. In late December, Egypt's government approved the agreement and sent it to Parliament for ratification, despite a legal dispute over the plan.
Saudi writer Mohamed al-Kasir said that if the kingdom resorts to international arbitration over the islands case, it would be very costly for Egypt economically. This threatens the interests of 2 million Egyptians working in Saudi Arabia.
Local rulings cannot deny that the islands are Saudi, Kasir tweeted on Tuesday. He added that in the case that the Egyptian government fails to end the issue, Saudi Arabia would definitely resort to the International Court of Justice (ICJ).
Kasir said that obtaining the two islands through international arbitration would be not difficult for Saudi Arabia, because it has documents proving its claims.
Saudi writer al-Faheed said his country should demand that Egypt consent to resorting to the ICJ.
The Saudi newspaper Okaz reported that the Egyptian government will use different legal tools in the issue of nullifying the maritime borders demarcation deal.
Nabil al-Gamal, deputy head of the parliamentary Legislative Committee said the ruling has nothing to do with the Parliament's procedures or discussions.
The London based Saudi newspaper al-Hayat highlighted the dispute between the judiciary and the Parliament, while the government resorted to the Supreme Constitutional Court to overwrite the Supreme Administrative Court ruling.