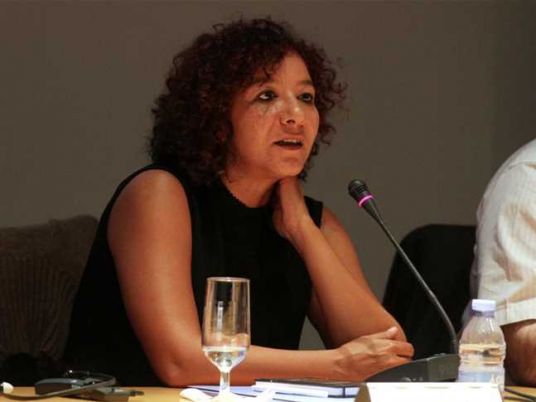 President of Suez University Al-Sayed Abdel Azeem dismissed controversial Professor of English literature Mona al-Prince on Tuesday after she posted videos of herself belly dancing on Facebook.
The Suez University previously referred Prince to an investigation last year following for the same video.
In response to being removed from her post at the Faculty of Literature, Prince wrote on her Facebook page: "Dismissing a university professor from her job because of photos of the professor in a swim suit, and dancing to a video wearing Jellabiya… See you in court, Suez University."
Prince publicly posted the video last year on her Facebook page, which was then shared by a large number of students and sparked off intense criticism.
Several students and other staff members described her behavior in the video as "disgraceful", believing a university professor should be a role model for young people.
She defended her decision to post the videos publicly, saying that this is a matter of personal freedom and no one has the right or the authority to interfere or comment on it.
Prince stated she does not feel ashamed of any videos of her dancing or any photos of her swimming in a bikini. She said that these should not reflect on the integrity of her job or on the university, as she is free to do whatever she wants away from campus.
Edited translation from Al-Masry Al-Youm