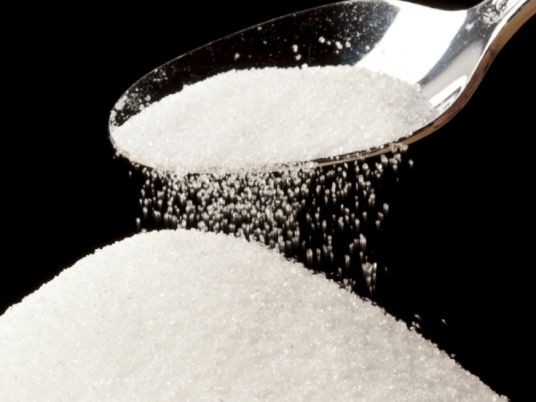 The crisis over shortages of sugar in retail outlets escalated nationwide on Friday after prices exceeded LE9 per kilo on the free market.
A senior banking source said that the president's office has ordered the governor of the Central Bank of Egypt (CBE) and the supply minister to coordinate to meet sugar importation needs, despite the scarcity of US dollars. They were instructed not to bow to pressure from private-sector monopolies.
The source revealed the allocation of US$2 billion to cover Egypt's strategic commodity needs for a six-month period.
The crisis continued in many governorates as several citizens complained of the increase of sugar prices on the black market. Problems were reported in Daqahliya, Sharqiya and Minya, where subsidized sugar has not so far been dispatched by the Supply Ministry.
A ministry source said it will import 400,000 tons of sugar in the next few days to meet shortages in subsidized sugar.
The ministry is also planning to tighten control on ministry-affiliated consumer complexes and grocers, of which there are some 30,000 outlets nationwide, according to the same source.
Major General Mohamed Ali Meselhy, the minister of supply and internal trade, ordered that reserves belonging to the Holding Company for Food Industries should be released into the market to fix the current shortages and price hikes, said the source.
Edited translation from Al-Masry Al-Youm