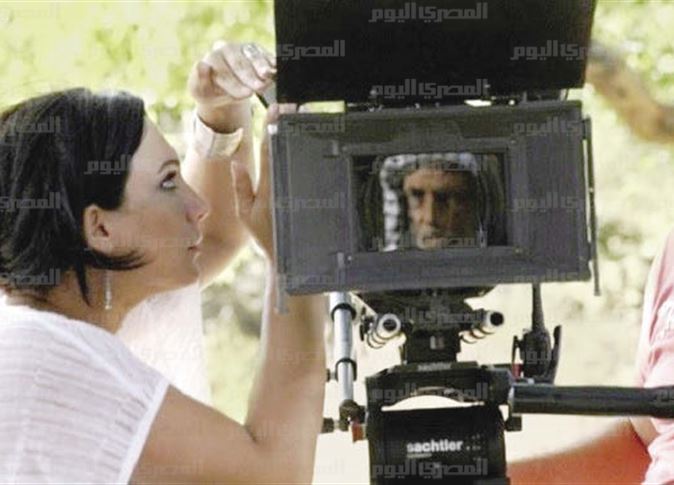 Syrian actress Sulaf Fawakherji said in an interview with Al-Masry Al-Youm that she did not plan to become a director. "It was when I felt that I had a message to tell," she said regarding her career.
Her film "Cherry Messages" was well received in Damascus. "This encouraged me to do 'Madad', which talks about the war in Syria from a different perspective," she said.
Q: How was your film "The Mother" received?
A: Very well. The mother symbolizes Syria and her five children symbolize the different segments of Syrian society. They deserted her when she became sick. The message is that we should give up our differences for the sake of our beloved country.
Q: In "The Mother" and "Cherry Messages" there are no scenes of destruction and bloodshed. Why?
A: Indeed, because I wanted to say that there should not be bloodshed in our country. Also, these are films and not news bulletins.
Q: Why didn't you leave Syria like other artists did?
A: They had their reasons. Me, I chose to stay like millions of others did.
Q: Have you faced difficulties in your work during the war?
A: Of course. I was never sure I would return back home safely after going out to work. I shoot films under the sound of gunfire and missiles. Still, I will not abandon my country or my art.
Q: What is your new project?
A: A new film entitled "Madad" that talks about the taboos of politics, sex and religion.
Q: Will it be a mystical piece of art?
A: Very much so.
Q: Did your husband, who is also a director, help you with "Cherry Messages"?
A: Very little, for I wanted to rely on myself.
Q: Why did you choose to shift from actress to director?
A: Because I had a message to tell.
Q: Would you work in Egypt?
A: If there is a good script. Egyptian productions these days are very few and far between. In the past, Egyptian cinema was strong. Egypt was the source of all Arab art.
Q: Will Syria recover?
A: I have great hope it will come back better than before.
Q: Have your political views harmed you as an artist?
A: Naturally, but I never mixed art with politics. All my positions emanated from my patriotism.
Edited translation from Al-Masry Al-Youm