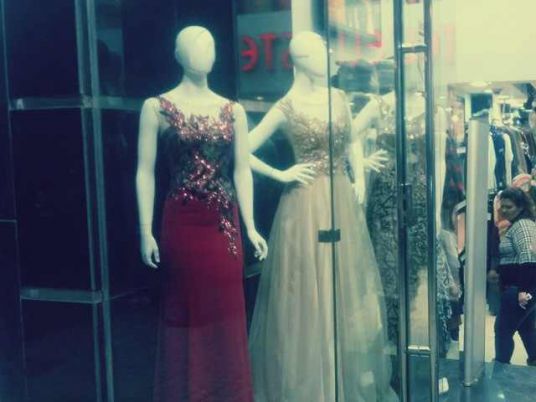 The coming of the Eid al-Adha holiday along with the announcement of summer sales at the end of July, 40 days earlier than usual every year, has contributed to breaking the market recession and encouraged citizens to buy more clothes, according to the head of the Ready-made Garments Division at the Cairo Chamber of Commerce Yahya Zananiri.
Zananiri said sales increased by 15 percent since the announcement of the summer sales, with more expected.
Imported clothes at the old dollar price are still unsold on the market since a few years due to the recession, he added, pointing out that once these clothes are sold, new imported goods at new prices will be put on market.
We are relying more on homemade raw materials recently in accordance with the government's instructions to rationalize imports, Zananiri said, expecting the price of clothing in the next winter season to increase by 10 percent thanks to recent increases in fuel and electricity prices.
The official spokesperson for the ready-made Garments Division, Ahmed al-Zaafarani, said that the summer sales have helped the market recover.
According to Zaafarani, sales are a golden opportunity for traders and factory owners to get rid of stagnant clothes. The market is witnessing significant discounts up to 40 percent, which are reasonable, he said.
There is a high demand for Egyptian clothes due to commitment to high quality standards,  the director of the quality control department in a ready-made garments company, Hadeer Abdel Ghaffar, said.
Factories have contributed to achieving a big boom in the garment industry on the Egyptian market by covering its needs with outstanding quality that have outmatched Turkish and Syrian products, according to Abdel Ghaffar.
Edited translation from Al-Masry Al-Youm