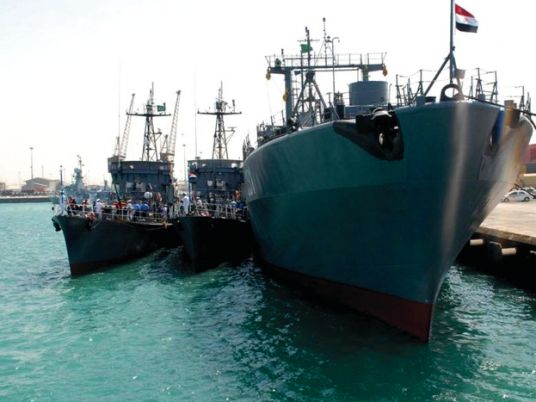 The commission formed by Minister of Transport Hani Dahi began its investigation of the sinking of "Taba", owned by the Egyptian Holding Company for Land and Maritime Transport.
The Minister urged the commission to complete the report as soon as possible and to submit it along with the black box to the public prosecution.
The Protection and Indemnity Club has stipulated the amount of compensations to be paid to the company and the owners of the 43 trucks which were on board of the sunken ship.
Company sources said the vessel sank as a result of an improper arrangement of trucks inside the ship, which led to a severe overload on one of its sides.
Nabil Lotfy, head of the Egyptian Holding Company for Land and Maritime Transport said: "Compensation will be disbursed to those afffected within a month".
Investigations carried out by the technical committee set up by the Minister of Transport will also uncover the reason behind the incident, according to Lotfy.
Dozens of truck owners staged a protest on Monday evening at the gates of Safaga Port, demanding the payment of compensations.
Exporters whose goods, estimated at LE600,000, were transported on board of the sunken ship also took part in the demonstration.
Truck owner Mohamed Abu Shehata said his colleagues had filed claims to the Safaga police station, demanding due compensation for their losses.
Edited translation from Al-Masry Al-Youm