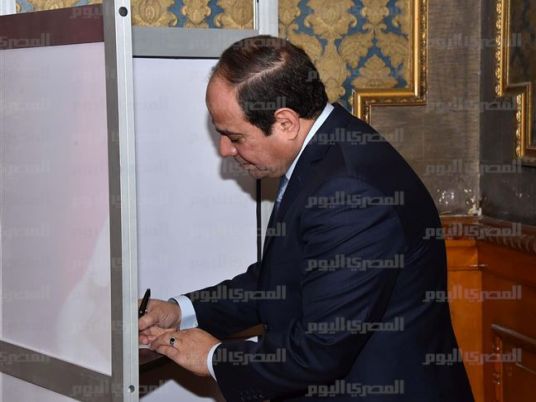 The Supreme Council for Media Regulation on Thursday discussed  during a meeting setting standards and controls for media coverage of the upcoming presidential elections.
Abdel Fattah al-Gebaly, the council's undersecretary, said members of the council agreed on a set of ethical rules to guarantee candidates' rights in full, taking into account that no candidate would be offended, and maintaining objectivity and impartiality during coverage.
The council is preparing a media code of ethics for the presidential election coverage, including penalties for violators, according to Gebaly.
The council plans as well in coordination with the National Electoral Commission and the National Press Authority to develop mechanisms for urging citizens to participate in the elections through awareness campaigns, he added.
The council is also preparing a report on the media situation in Egypt and will present it to the parliament and public opinion, said Gebaly.
The council is about to complete the Freedom of Information Act as its final draft is expected to be issued within two weeks, he mentioned.
Professor Samy al-Sherif at the Faculty of Mass Communication, Cairo University, commented on the rules of covering the presidential elections by saying that practical clear mechanisms to apply the principle of objectivity should be developed to achieve equality between contestants. He suggested holding seminars as well for media personnel to make these mechanisms clear to them while covering the election.
Edited translation from Al-Masry Al-Youm