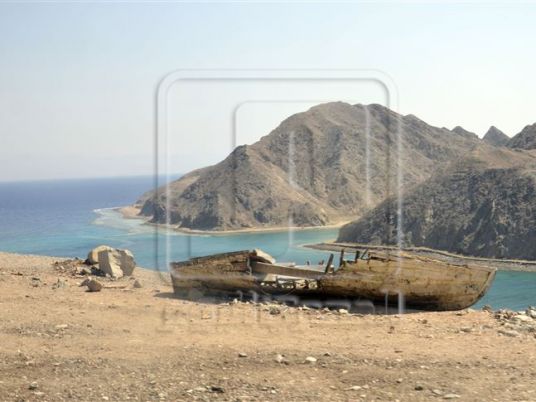 The State Council Supreme Administrative Court set January 16, 2017, as a date to issue the final verdict on an agreement between Egypt and Saudi Arabia concerning demarcation of maritime borders.
According to the border demarcation agreement signed in April, the two Red Sea islands Tiran and Sanafir were placed within Saudi waters, in recognition of historical claims on the part of Saudi Arabia.
The Administrative Court nullified this agreement on June 21 on the basis that there was insufficient evidence in support of the Saudi claims.
In July, the State Lawsuits Authority (SLA), representing the government, filed a case at the Supreme Constitutional Court and an appeal at the Supreme Administrative Court against the nullification of the border agreement, with a view to allowing the bilateral agreement to stand.
On Monday, the Supreme Administrative Court gave the two parties — SLA and Khaled Ali, the lawyer and former presidential candidate who challenged the agreement — a two-week grace period to present the court with documents.
The presiding judge added to the case's file on Monday two reports from the State Commissioners Authority recommending the nullification of the agreement.
The court also agreed to a motion allowing former foreign minister and lawyer Abdallah al-Ashaal to join Khaled Ali's team against the agreement.
The SLA defense team on Monday presented to the court a memo that it said would explain the fact that the two islands belong to Saudi Arabia.
For his part, Khaled Ali said that the two islands are Egyptian land, accusing the State Lawsuits Authority of granting Saudi Arabia Egyptian land, in a betrayal of all values.
He said that Egypt and its current president actually did what no previous president could ever do.
Ali added that the SLA is hiding documents and making up documents attributed to dead government figures who will not be able to defend themselves against what is attributed to them.
The demarcation agreement between Egypt and Saudi Arabia provoked extensive criticism against the government in April.
Some people took to the streets to protest against it, with security forces responding to protests by making numerous arrests.
In a speech, President Abdel Fattah al-Sisi called on the Egyptian people not to talk about the matter anymore, but rather, leave the issue to be determined in the courts.