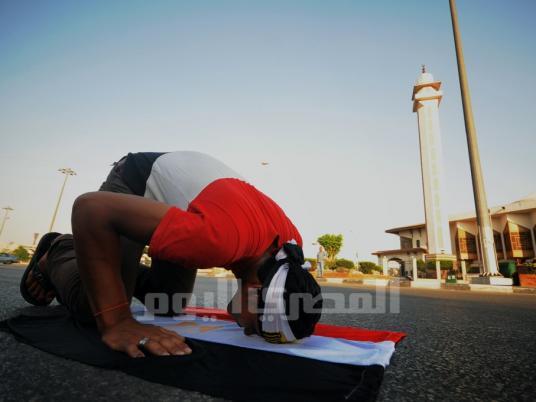 President of the Supreme Judicial Council Ahmed Gamal Eddin said in a statement of Tuesday that he does not object to the appointment of female judges, rejecting claims of intentional discrimination against women within the Egyptian judicial system.
He made the comments in response to a three-day conference that opened on Tuesday with the aim of promoting equal opportunities for women within the justice systems of Egypt and other nations.
The conference, titled "Toward equal opportunities and the confrontation of discrimination against women in the justice system", is being hosted by the Justice Ministry, in collaboration with the National Council for Women, UN Women, the UN Office on Drugs and Crime and the Embassy of Japan.
Gamal Eddin said that he objected to the title of the confrerence, which seemed to suggest that there was systematic discrimination against women in Egypt's justice system, a notion that he rejected as false.
"The justice system does not discriminate against women. Everyone is equal before the courts," he said.

"I have reservations about the conference title. There may be discrimination in other fields due to gender, but not in the judiciary." He added, "If there is discrimination in the judiciary, it in favor of women, not against them".
Gamal Eddin said that he does not object to the appointment of women as prosecutors or judges, so long as they are qualified for the position.
However, in a speech at the conference, Maya Morsy, president of the National Council for Women, called on Egypt's senior judges to appoint more women to all judicial bodies. She said that it is no longer acceptable for only 0.5 percent of judges to be women and 99.5 percent male.
"The proportion of female judges in Tunisia is 40 percent, in Lebanon 50 percent, in Morocco 25 percent, in Jordan 17 percent, in Algeria 42 percent and in Libya 40 percent," Morsy said.
"History will praise Egypt's current judges if the representation of female judges reaches at least 10 percent in the meantime," Morsi continued.
She said that Egypt had made a "great leap" forward by created 89 women MPs in the House of Representatives, thus improving its standing within international forums.
Participants this week's conference represent several nations, drawn from a range of professions and backgrounds, including the judiciary, police, parliament, civil society and academia.

Edited translation from Al-Masry Al-Youm