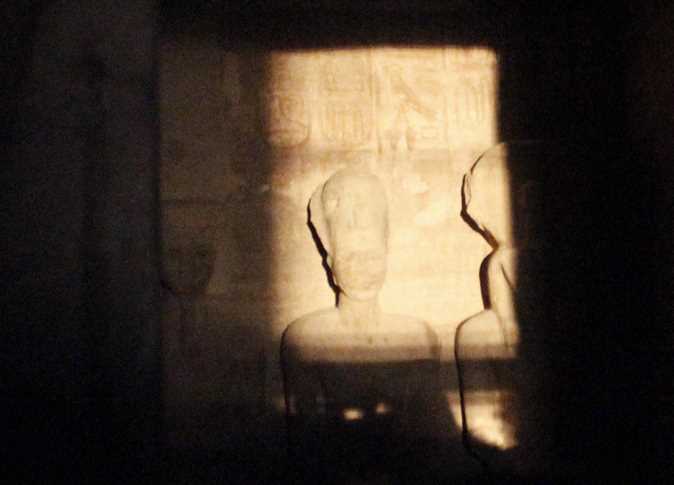 Abu Simbel temples were provided with 64 surveillance cameras in addition to electronic gates and security X-ray devices  ahead of the sun's alignment phenomenon on King Ramses II statue, scheduled to be celebrated with the sunrise on February 22, the Director General of Aswan and Nuba Antiquities Abdel Moneim Saeed confirmed.
He told Youm7 that among the preparations for the phenomenon is finalizing the cleaning of the temple and the cultivation of green spaces, as well as providing golf cars to transport temple guests from the gates to the temple's internal courtyards – especially the elderly and people with special needs.
The sun falls perpendicular to the face of the statue of Ramses II twice a year on October 22 and February 22.
The phenomenon lasts for about 20 minutes.
Sunlight also illuminates the statues sitting next to Ramses II of the sun gods Re-Horakhte and Amon-Re on February 22 and October 22. These statues sit in the company of the Theban god of darkness, Ptah, who remains in the shadows all year.