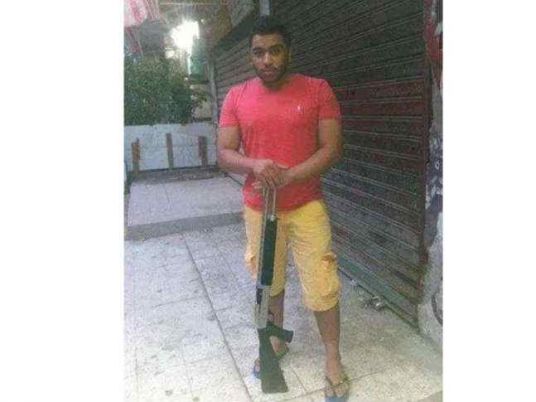 Security services arrested on Wednesday the suspect accused of posting "Helwan Battalions" video on the internet, said informed security sources.
The suspect was arrested inside an apartment in Zeitoun district in Cairo. He is called al-Mohammady Mohamed, known as Ortega. He is allegedly a member of the Hazemoun group, led by the Salafist preacher Hazem Abu Ismail, who is imprisoned over inciting violence. He posted the video from an apartment in Nasr City district.
Investigations showed that Ortega was the admin of several social media pages and member of White Knights Ultras. He is also a prominent member in the pro-Abu Ismail group called Ahrar.
Ortega also, according to investigations, incited against police and military and took part in Rabaa al-Adaweya sit-in. He is also allegedly involved in other nine incidents and was being investigated by security for some time.
Edited translation from Al-Masry Al-Youm