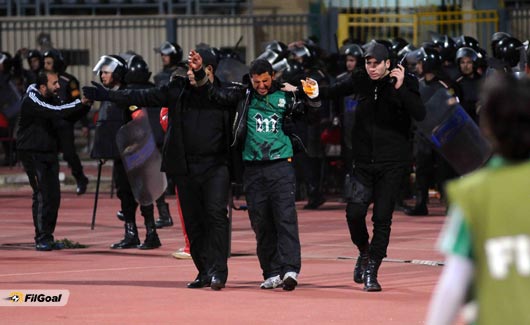 The Court of Arbitration for Sport (CAS) in Switzerland accepted an appeal from the Masry football club to ease sanctions imposed by the Egyptian Football Association (EFA) over the violence in Port Said stadium in February.
In March, the EFA decided to freeze the Masry Club's team for two years and ban home games in Port Said for three years. In April, the EFA upped the sanctions against Masry, ruling that it would be relegated to playing in the second division and the home game ban would be in place for four years. The EFA also banned Masry fans from attending their team's matches for three years.
The CAS ruled that Masry may play in the first division beginning next season and reduced the amount of time it would play without an audience to one year.
The court said that the penalties imposed by the EFA contradict with the bylaws of the international football association FIFA.
On 1 February, 74 people were killed and hundreds injured when Masry supporters stormed the pitch after a rare victory over Cairo's leading team, Ahly. Critics have accused security forces of doing little to prevent or stop the outbreak of fighting in the stadium.
Edited translation from Al-Masry Al-Youm