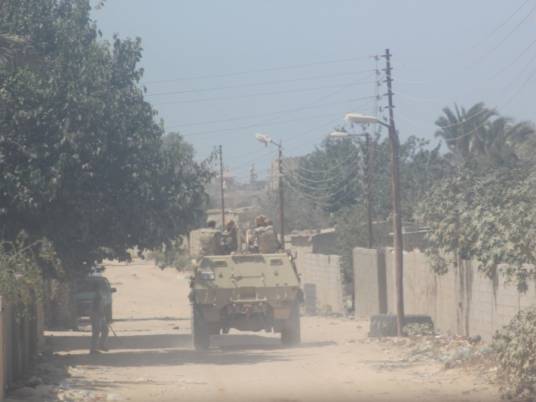 A suspected jihadi with an Egyptian army uniform in his possession was arrested by security forces in South Sinai on Tuesday, according to the Interior Ministry.
The suspect is believed to belong to an Islamist group in Syria, the ministry announced.
The ministry said police in Sharm el-Sheikh reported a road accident between two cars after they collided in front of the Roman theatre on al-Salam road.
One driver was Ukranian and owned a tourist visa starting 30 May and was scheduled to leave the country on 7 July.
The statement added that the police found a Syrian Arab Republic ID with the driver's name and picture after searching the car. He profession was listed as a media specialist.
The statement added that the police found in the car an informal membership card with his name, picture and the logo of the Syrian Arab Republic. His profession on the card was listed as a "Mujahid" specialized in media.
Police also found an undisclosed sum of money, an Egyptian army uniform and another military unifrm, a torch with "police" printed on it and a black flag, with the words "There is no God but Allah" printed on it.
Later searching his hotel room, authorities found T-shirts and caps with "There is no God but Allah" written on them, which his Swedish wife said belonged to him, as he is a fighter in Syria.