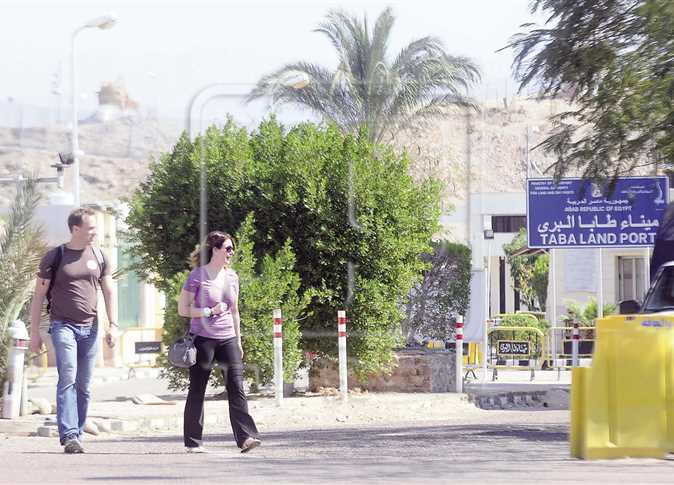 Egypt's Transport Minister Hisham Arafat inaugurated the Taba land port crossing connecting Egypt and Israel on Saturday, after development was completed across a total area of 27,000 square meters at a cost of LE49 million.
In a statement, the ministry said that development work included infrastructure for the port, travel and departure halls, administrative buildings and fire systems.
Arafat explained that the development of the port comes as part of a government plan to improve the efficiency of land ports and provide the best service for arrivals and departures, in order to reflect Egypt's cultural position in tourism.
He added that the Taba Crossing is Egypt's eastern gateway for tourist areas for cities such as Sharm el-Sheikh, Dahab and Nuweiba.
Development of the Taba Crossing included covering the port ground with concrete slabs more resistant to floods, covering the main building facades with  to withstand weather conditions and establishing two inspection rooms with x-ray machines.
The port is also equipped with a fire alarm system which covers the building of the arrival and departure halls and the inspection rooms. The crossing is also equipped with a mobile camera system covering all routes.
Arafat said that Taba Crossing is the first land port that the ministry aims to develop.
He added that preparations are underway for the development of the Salloum Crossing port, over 285 acres on the Egyptian-Libyan border, in cooperation with The Armed Forces.
Development will include upgrading the efficiency of infrastructure, as well as providing the Qustul and Arqeen ports on the Egyptian-Sudanese border with the latest technology.
Edited translation from Al-Masry Al-Youm